As a large academic medical department, the Weill Department of Medicine is heavily involved in biomedical research activities. Much of the cutting edge work is done in collaboration with our neighboring institutions, Rockefeller University, Memorial Sloan-Kettering Cancer Center, and the Hospital for Special Surgery. With funding from the NIH Clinical and Translational Science Award (CTSA), support for multi-institutional partnerships has accelerated the clinical application of scientific discoveries. The Weill Department of Medicine plays a key role in many of these activities.
Nearly all of the PGY2 residents participate in the Research Core Curriculum. This two-week block includes intensive didactics and hands on sessions to learn the basics of doing hypothesis-driven research whether clinical, basic science, or translational work. Intensive mentoring is provided to each resident, both within in the specific field of medicine, as well as around the research methods, including basic statistical concepts, data management and manuscript preparation. Dr. Stephen Wilson, an infectious disease specialist and epidemiologist, directs the course with the assistance of Dr. Marshall Glesby and Dr. Mary Choi. Residents may choose to work on a project of their own design or to collaborate with one of many mentors across specialties within the department. Support is provided for all house staff projects, including consultation with biostatisticians in the design, collection and data analysis of research efforts. Mentorship is a key component of our success. Faculty across disciplines are valued for their dedication to shepherding residents in investigative pursuits.
Participating Faculty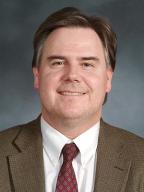 Marshall Glesby, M.D., Ph.D.