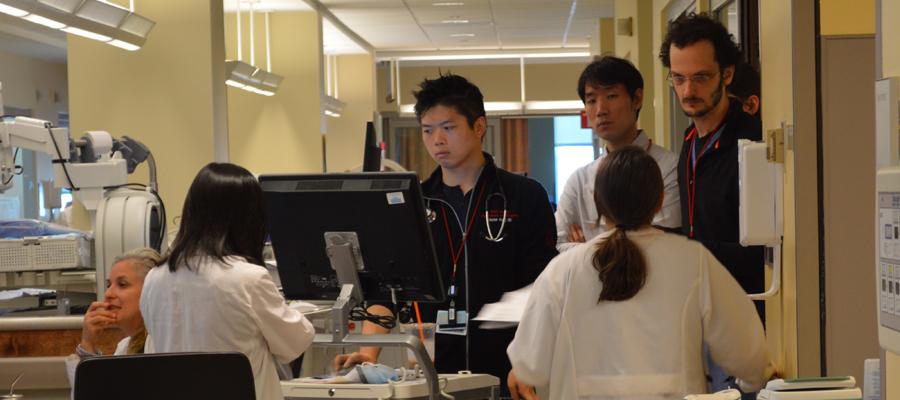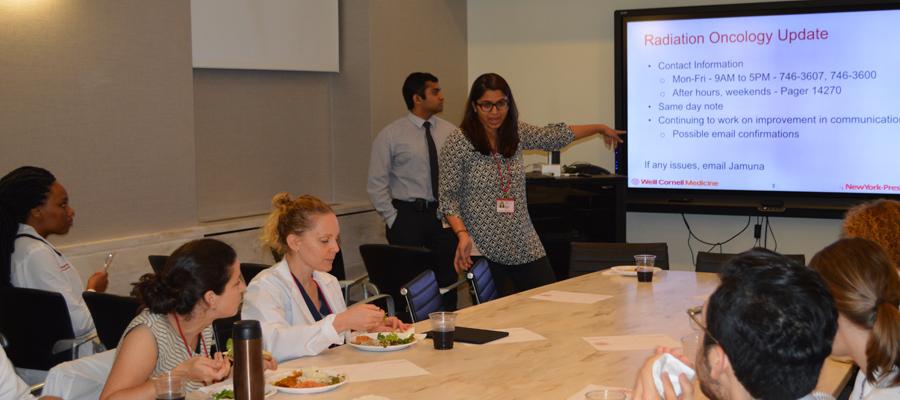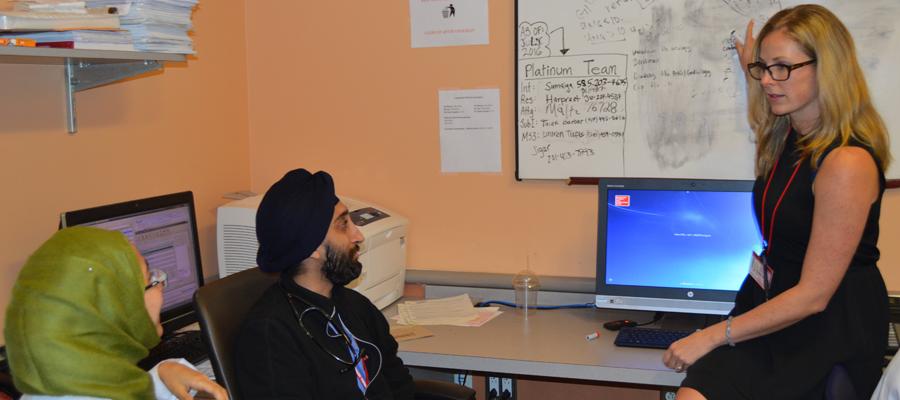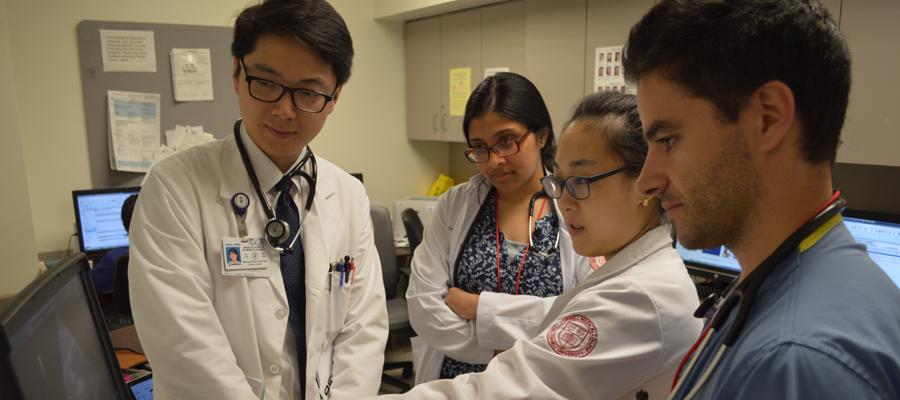 Welcome from the Program Director
Our residents get tremendous clinical training in all of the subspecialties within medicine, well prepared for taking care of patients. About 90 percent of the core rotations are homed within the NewYork-Presbyterian/Weill Cornell Medicine hospital and outpatient practices, with residents having full access to our neighboring world-class institutions, Memorial Sloan-Kettering Cancer Center, the Hospital for Special Surgery and Rockefeller University, for selected core clinical assignments plus an expansive elective and research menu. Residents are encouraged to customize their training by balancing the right clinical experiences with other academic and research opportunities. There is an unwavering commitment of mentorship by renowned faculty combined with exposure to the novel ideas within cutting edge medicine and advanced care concepts.
We are proud of our recent recognition as an Apple Distinguished Program, the first and only graduate medical education program in the nation to be given this designation. Our commitment to learning medicine is highlighted by our innovation in adapting our comprehensive curriculum to an iPad platform that is fully searchable and customizable by each resident user. There are multimedia offerings to help guide and enhance learning. For more information, you can download our iBook on any iOS® device.
I invite you to better understand the rich learning environment we offer through some of the important details of our residents, our faculty, and our curriculum.
Kirana Gudi, M.D.
Program Director
Welcome from the Interim Chair
Welcome to the Residency Training Program in Internal Medicine at the New York-Presbyterian Hospital/Weill Cornell Medical College. One of the country's top-tier residency programs, you will find training at NewYork-Presbyterian Hospital/Weill Cornell Medical College to be an exciting and extraordinary journey. Set within the multicultural diversity that defines New York City, our training program offers an array of diverse cultures and a full spectrum of conditions and diseases that is unparalleled anywhere in the world. The path you choose – as physician-scientist, clinical educator, and/or academic leader – is supported by state-of-the-art resources and by teachers who are renowned experts in their fields. The nationally and internationally recognized faculty who serve in the Department of Medicine are fully committed to your education and career growth.
The Weill Department of Medicine has a rich and long-standing history, one that reflects a commitment to public health, groundbreaking research, and clinical care that is delivered with compassion and dignity for every patient. Our residents-in-training have played an integral role in this tradition for many years. The learning environment in the Weill Department of Medicine is also distinguished by its collaborative spirit. Numerous research endeavors, leading to life-saving treatments, have been forged by world-class physicians and scientists here at NewYork-Presbyterian Hospital/Weill Cornell Medical College. We have also collaborated on projects with researchers at the Clinical and Translational Science Center (CTSC), from around the world, and from our neighboring institutions of Memorial Sloan-Kettering Cancer Center, Rockefeller University, and the Hospital for Special Surgery.
In recent years, our residency program has become known for its pursuit of creative innovations in education. These innovations have included advancement in quality and safety, new organization of rotations, a senior seminar series, and expansion of research opportunities that has led to a frequent presence at national meetings and publications in the peer-reviewed journals.
Time and time again, residents who are training at NewYork-Presbyterian Hospital/Weill Cornell Medical College report similar themes. They have enjoyed working in camaraderie with their fellow residents, receiving complete support and encouragement from their teachers, feeling an increased "passion for medicine," and standing at the door every morning "ready for another life-changing experience."
I invite you to learn more about our residency training program, fellowship programs, and research opportunities here.
Best regards,
John P. Leonard, M.D.
Interim Chair, Weill Department of Medicine
Weill Cornell Medical College