The Division of Pulmonary and Critical Care Medicine maintains one of the most active and multi-faceted educational programs at NewYork-Presbyterian Hospital/Weill Cornell Medical Center. The goal of our training program is to produce academic physicians in the subspecialty of pulmonary and critical care medicine. Our three-year training program is accredited by the Residency Review Committee of the Accreditation Council for Graduate Medical Education (ACGME). The program offers a structured curriculum encompassing rotations in the intensive care units of the medical center, as well as the opportunity to care for patients under the supervision of the division's clinical faculty. The program curriculum is based on the requirements of the American Board of Internal Medicine and Residency Review Committee. The curriculum includes formal course work, lectures and seminars, as well as supervised clinical training experiences. Fellows have ample opportunity to become experts in the performance of a high volume of procedures relating to the practice of pulmonary and critical care medicine.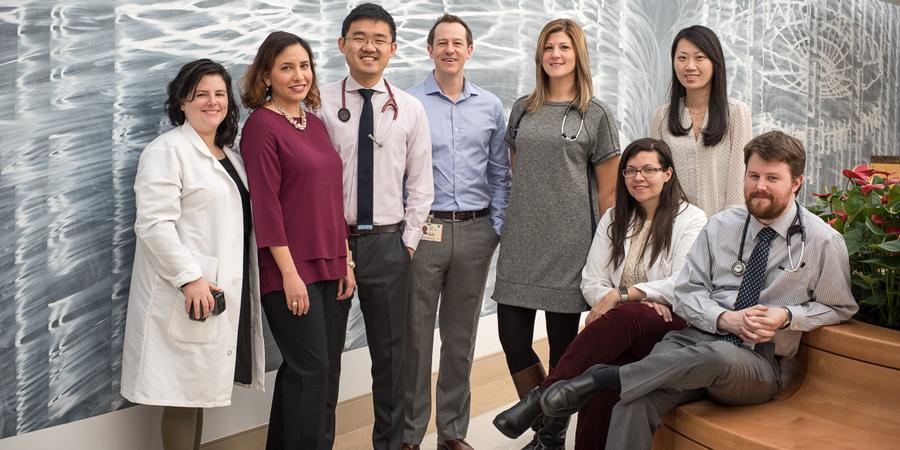 Rotations
Medical Intensive Care Unit

Pulmonary Consultation Service

Neurosurgical Intensive Care Unit

Cardiothoracic Intensive Care Unit
Research
All fellows participate in 18 months of research, at the laboratory bench and/or involving human subjects. Fellows are mentored on individualized projects with the goal of authorship, national conference abstracts, and ultimately the tools and skills to develp an academic career.
Weekly Conferences
Core Curriculum Series in Pulmonary Medicine

Core Curriculum Series in Critical Care

Radiology Rounds

Thoracic Tumor Board


Medicine Grand Rounds
Monthly Conferences
Pulmonary Grand Rounds

Critical Care Grand Rounds


Pathology

Interstitial Lung Disease


Journal Club 
Joint Case (six times per year)


Briscoe Lung Club (four times per year)
Simulation Training
Orientation Boot Camp

Critical Care Cases


Bronchoscopy


Intubation


Vascular Access

Thoracentesis

Chest tubes
Training in Procedures
Basic Bronchoscopy

Advanced Bronchoscopy: EBUS, Radial


Endotracheal Intubation


Central Venous Access


Swan Ganz Catheterization


Ultrasound


Thoracentesis

Chest Tube Placement

Tracheotomy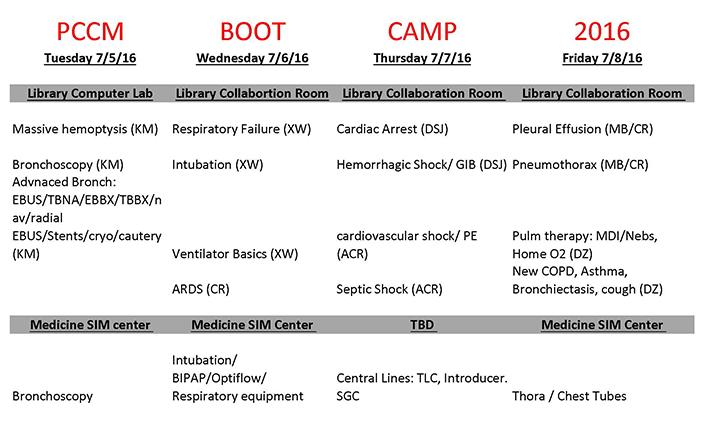 Schedule