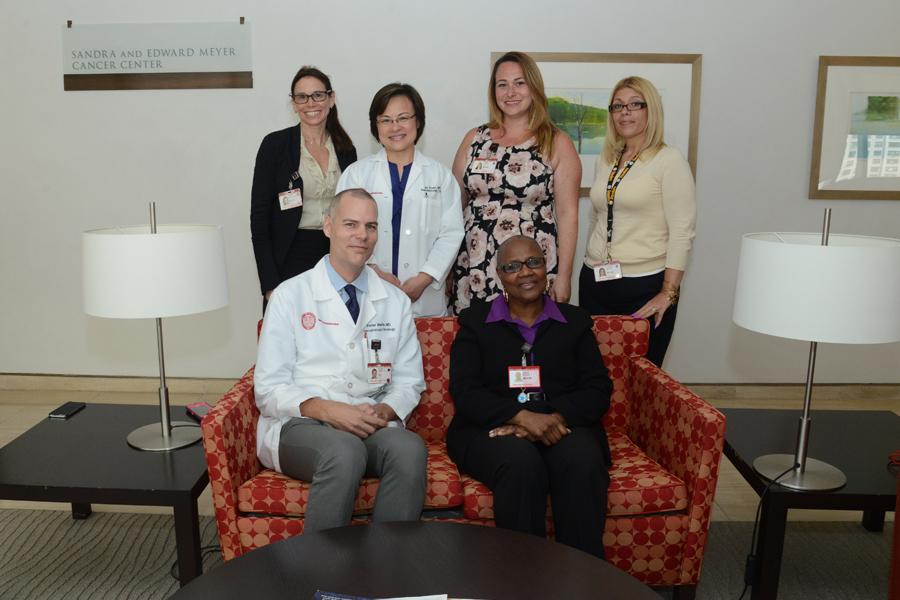 Clockwise from top left: Paula Goldstein (Division Administrator), Dr. Jia Ruan, Elena Lungu (Practice Supervisor), Danielle Molina (Practice Specialist), Deidre Brown (Administrative Aide II), Dr. Peter Martin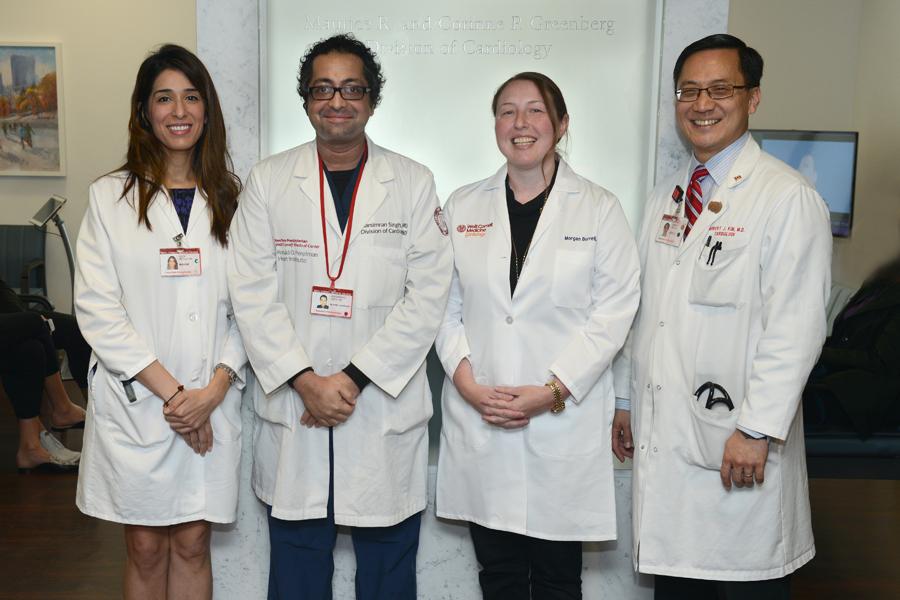 L to R: Dr. Alicia Mecklai, Dr. Harsimran Singh, Morgan Burrell (Clinical Nurse Practitioner), Dr. Robert Kim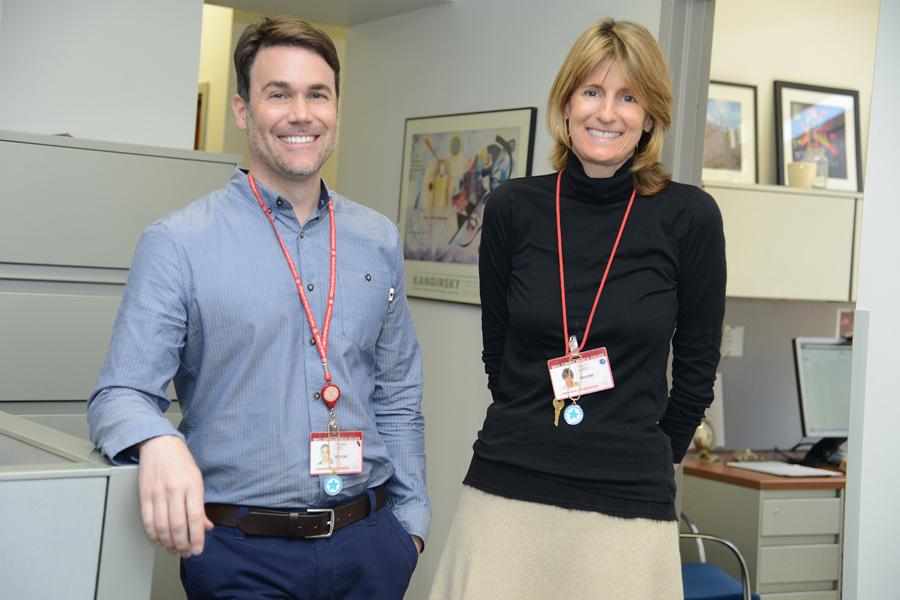 Thomas Lorio, LCSW (Counselor) and Holly Dando, LCSW (Counselor)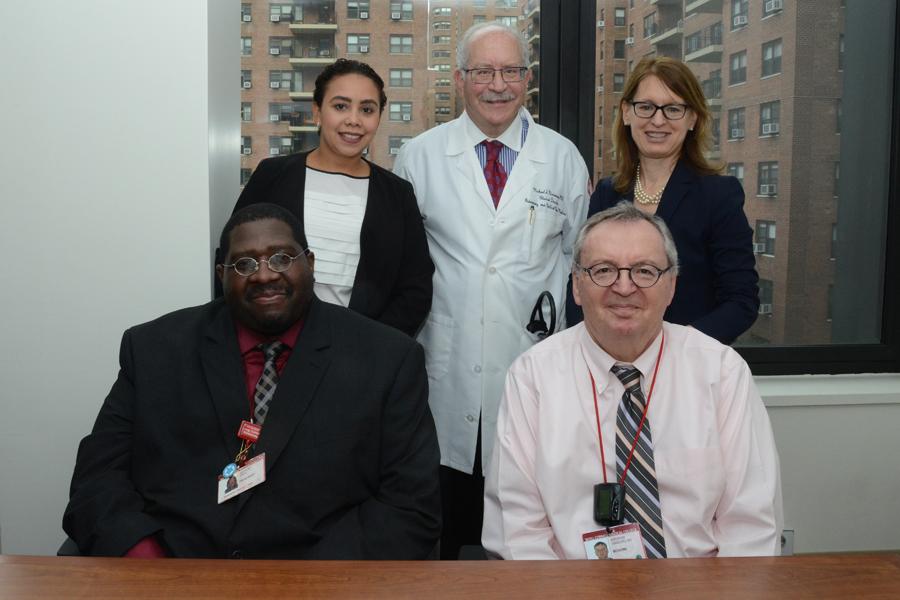 Clockwise from top left: Yvette Soltren (Practice Manager), Dr. Michael Niederman, Kathy Rosenberg (Division Administrator), Dr. Abraham Sanders, Anthony Davis (Pulmonary Technician II)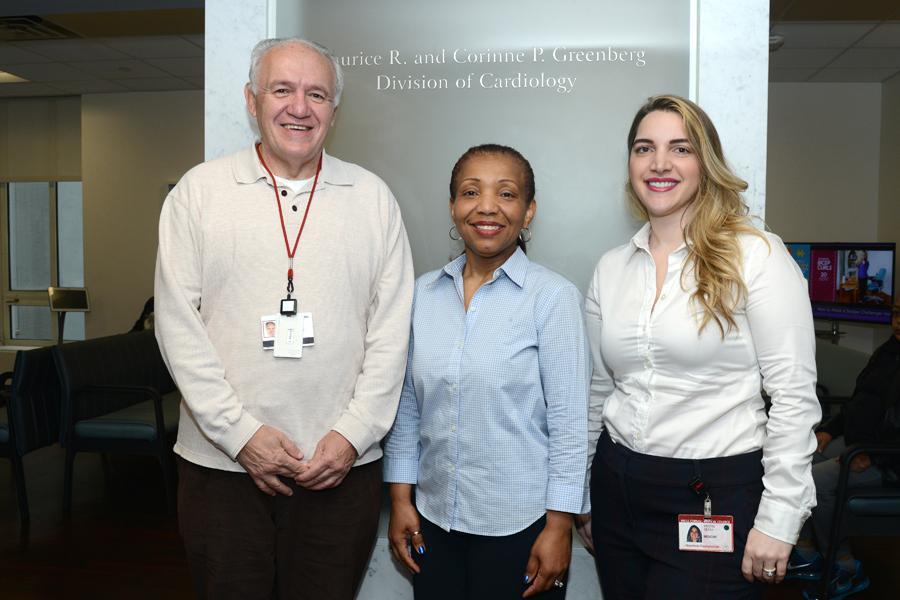 L to R: Manny Aquilina (Administrative Coordinator), Varnia Egalite (Senior Patient Coordinator), Kristin Seara (Operations Administrator)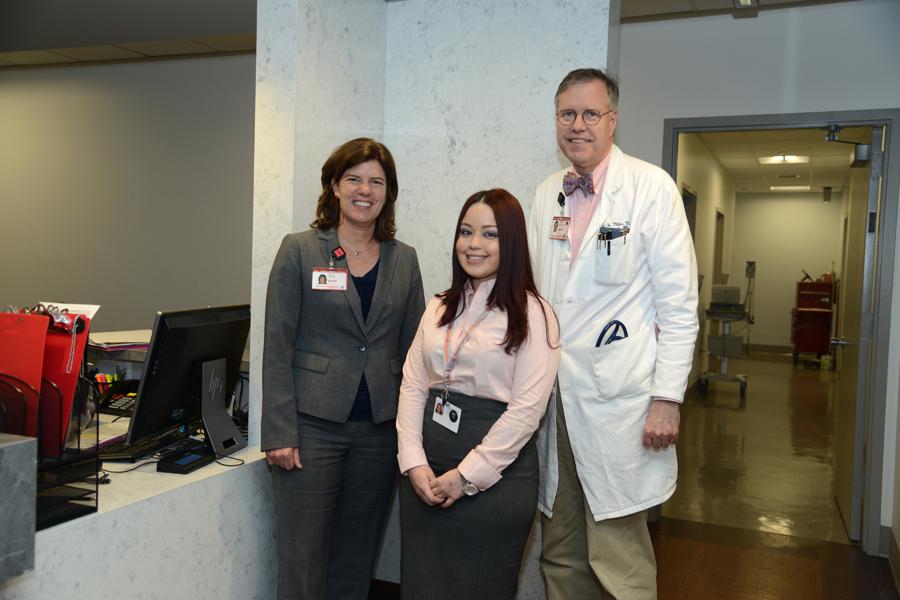 L to R: Ann Matier (Division Administrator), Ariana Estrella (Patient Coordinator), Dr. David Miller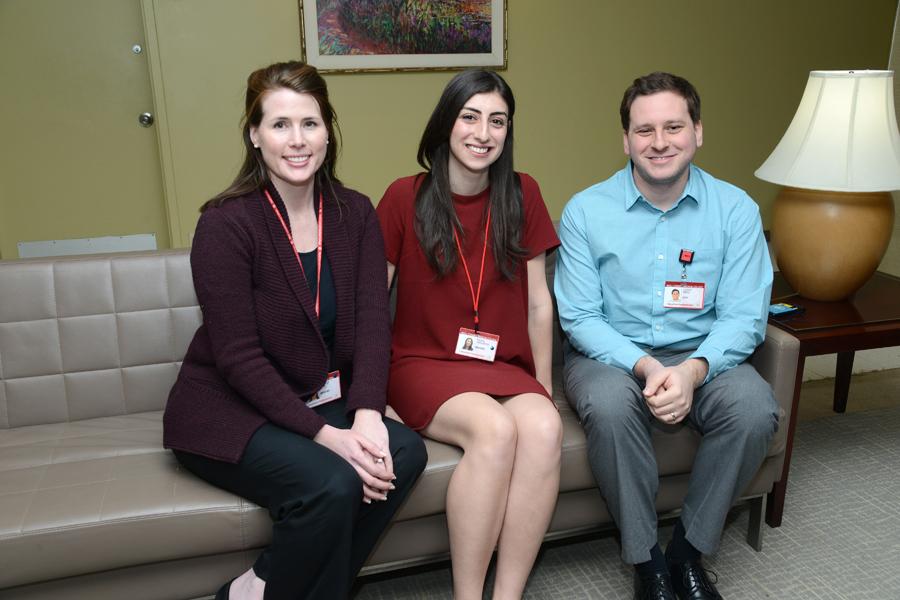 L to R: Jennifer Hess (Senior Clinical Trials Administrator), Raquel Greenbaum (Data Control Assistant), Jordan Press (Clinical Trials Administrator)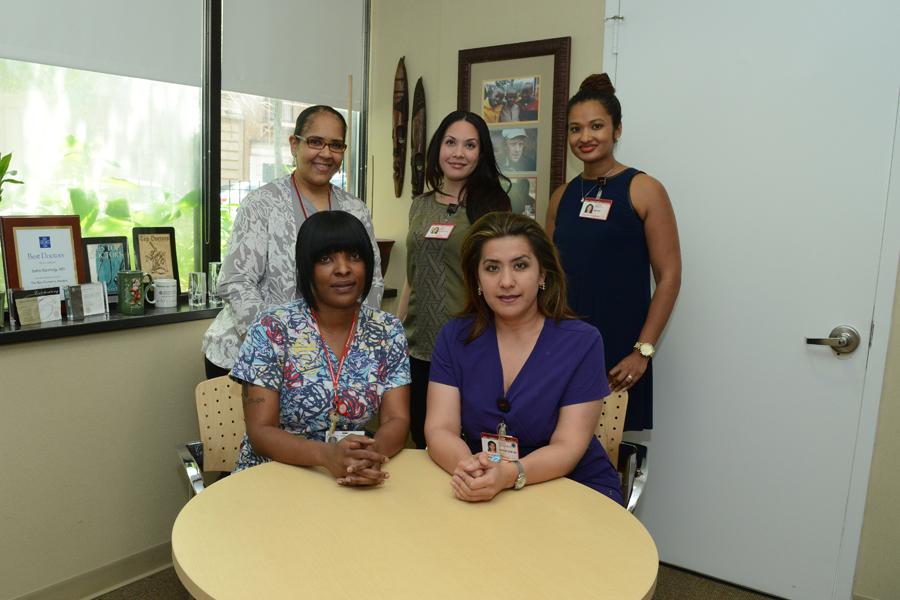 Clockwise from top left: Laura Prescod (Practice Supervisor), Anais Jimenez (Practice Specialist), Antonia Marriott (Operations Manager), Feruza Muhiddinova (Clinical Practice Nurse), Janelle Harewood (Clinical Technician)
L to R: Dr. Julianne Imperato-McGinley, Edward Hernandez (Program Specialist), Dr. Aaron Schulman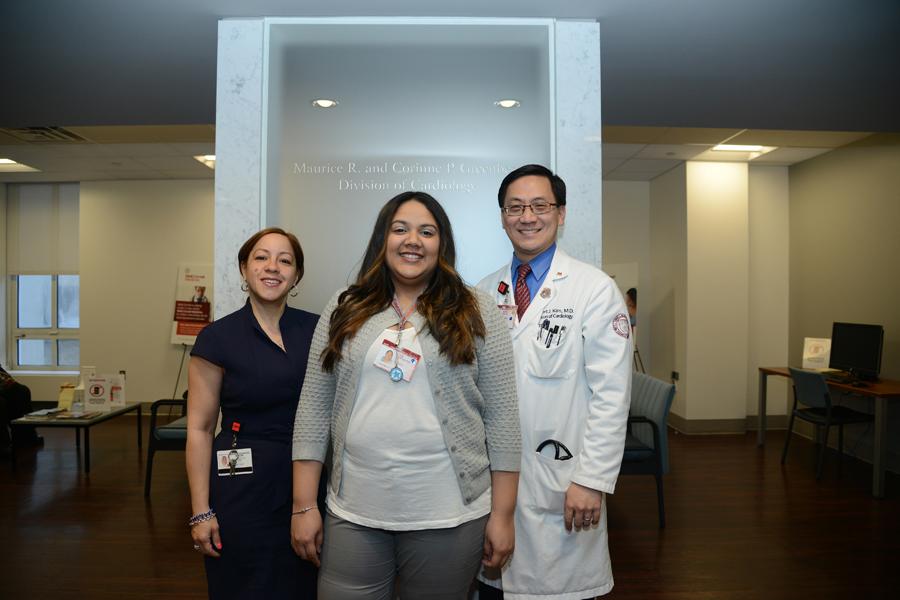 L to R: Veronica Rodriguez (Practice Specialist), Nydia Kappstatter (Clinical Technician), Dr. Robert Kim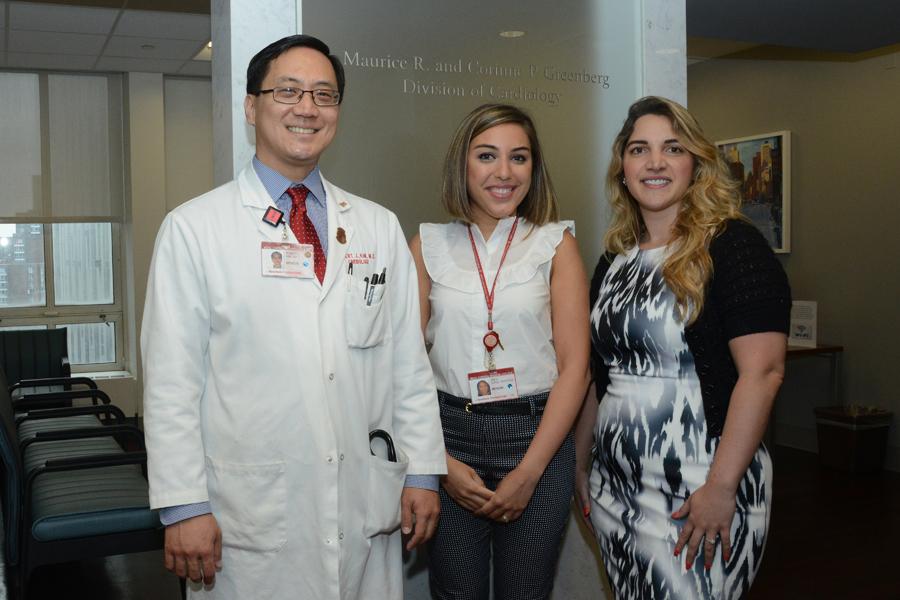 L to R: Dr. Robert Kim, Erica Lopez-Martinez (Senior Patient Coordinator), Kristin Seara (Operations Administrator)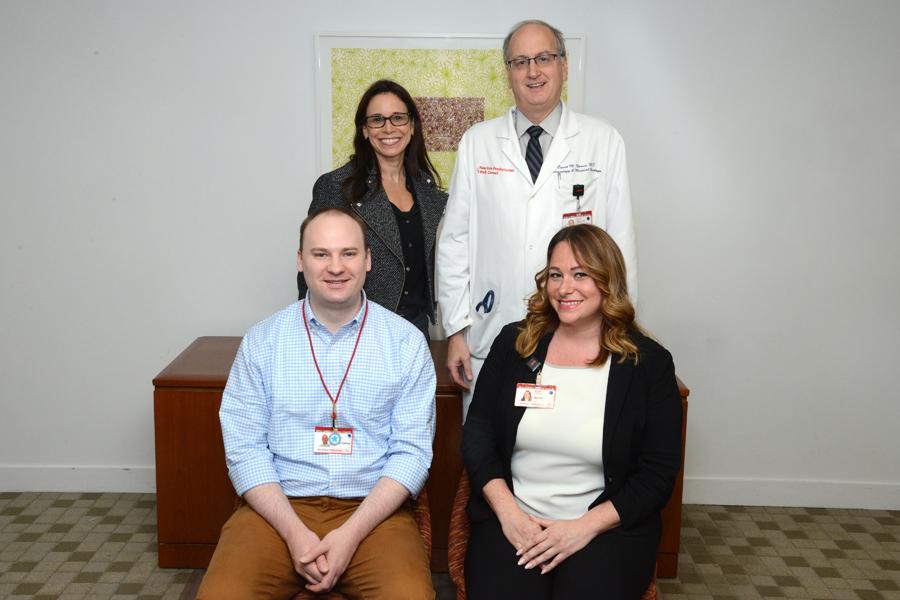 Clockwise from top left: Paula Goldstein (Division Administrator), Dr. David Nanus, Elena Lungu (Practice Supervisor), Casey Schroen (Senior Patient Coordinator)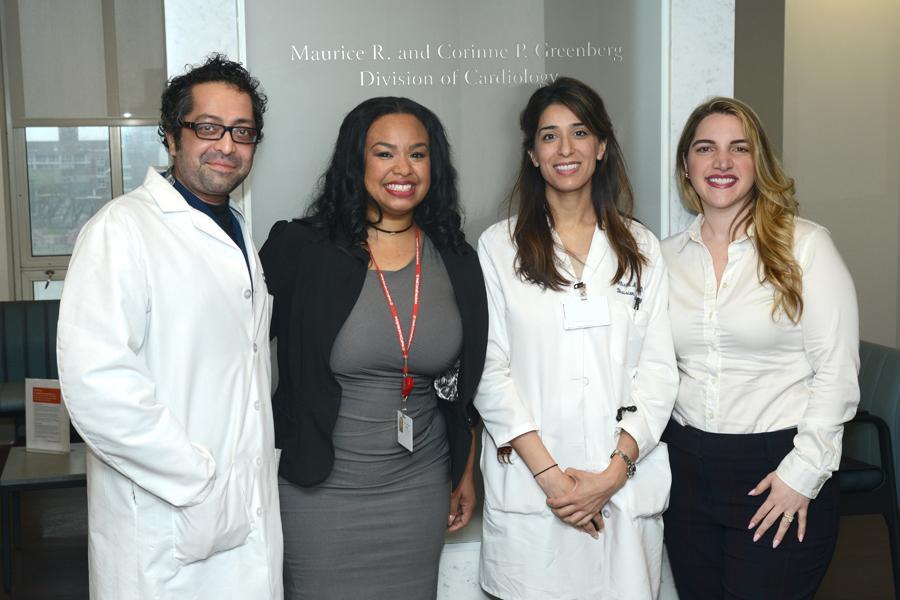 L to R: Dr. Harsimran Singh, Marlene Santana (Patient Coordinator), Dr. Alicia Mecklai, Kristin Seara (Operations Administrator)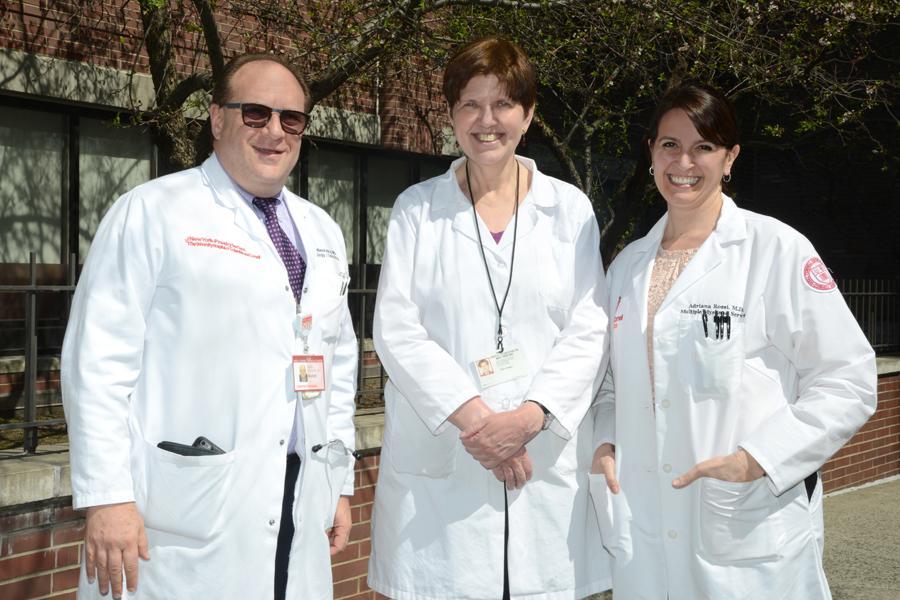 L to R: Dr. Ruben Niesvizky, Linda Tegnestam (Research Nurse Specialist), Dr. Adriana Rossi
Deidre Brown was noted for her outstanding ability to find all avenues in an effort to facilitate the needs of the patient (e.g. test scheduling, phone calls) and for always going above and beyond the call of duty.

Wanda Brown was described by many patients as being a true advocate on their behalf, as well as having a gift for making them feel welcome, while, at the same time, expediting administrative matters with great efficiency.
Morgan Burrell was noted for her extraordinary work ethic, her ability to adapt to any clinical setting, her skill in ordering patient tests, and her eagerness to read papers and guidelines that have helped to further, not only her own education in the field of cardiology, but that of her patients. It was commented, "On a scale from 1 to 100, Morgan is a 100!"
Holly Dando, LCSW, who has worked for two decades at NYP/Weill Cornell, was noted for her extraordinary counseling services provided to clients at the EAP and also for her skill and compassion in dealing with a wide variety of traumatic situations.
Anthony Davis, who works in a high volume and demanding practice, was noted for his exceptionally strong work ethic and his exceptional skill as a technician, as well as his good nature and tireless efforts on behalf of the patient.
Varnia Egalite received recognition from patients and their families for being exceptionally efficient and compassionate. She was described as providing a level of care that goes "above and beyond," and it was said by one family that they know their loved one is in "good hands with Varnia" – "this woman can accomplish anything."

Ariana Estrella was noted for her excellent efficiency and courteous manner; patients consider her to be a "joy to meet at the front desk." 
Raquel Greenbaum was noted for her skill and tireless work ethic in the area of data entry for clinical trials, ensuring that patients receive all necessary testing during study visits, and helping and/or mentoring colleagues whenever needed.
Janelle Harewood was noted for her efficient and extremely thoughtful manner with patients, always taking the time to answer questions and lend support.
Edward Hernandez was recognized for going above and beyond in his daily work; seeking out additional responsibilities and tasks; and demonstrating a proactive, professional and positive demeanor.
Nydia Kappstatter was noted for her highly professional demeanor and for ensuring that a patient's blood draw is always an easy and painless process.
Erica Lopez-Martinez is considered to be the definition of a team player, always ready to assist patients and colleagues with professionalism, efficiency, and great attention to detail.
Thomas Lorio, LCSW was noted for his exceptional skill and compassion in working with employees at the Employee Assistance Program (EAP), and for helping to successfully resolve several extremely traumatic situations.
Feruza Muhiddinova, a chemo nurse, was praised by patients as being one of the very best in her field and for her calming, caring, and professional demeanor.
Sonia Orona was described by patients as being proactive, compassionate, and efficient in dealing with unexpected issues – always "goes above and beyond."
Dolores Reynolds was noted as an extraordinary role model in practicing compassionate patient service and for her exceptional and thorough ability at follow-up.
Marlene Santana has received numerous compliments given by patients and co-workers for being "most thoughtful" in all of her actions.  She is considered to be a true "role model of excellence," a "joy" to work with, and an employee who demonstrates exceptional skill and dedication.
Casey Schroen has garnered praise for his "can do" approach and his ability to complete a task from start to finish while ensuring the best in continuity of patient care; a dedicated, top performer who excels at all times.
Linda Tegnastam has earned strong praise from patients who have noted her proactive style in foreseeing and understanding their needs (e.g. ordering of medications on time, scheduling of tests, excellent follow-up). They have described Linda as being exceedingly organized and possessing a kind demeanor that makes them feel cared for.