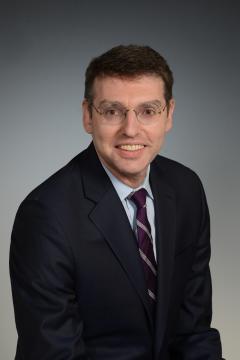 The Maurice R. and Corrine P. Greenberg Division of Cardiology is a leader in both clinical and investigational cardiology. The division is at the forefront of the development and application of cutting-edge technologies – including emerging strategies in cardiovascular diagnostics, surveillance, and therapeutics.
Clinical exceptionalism is paralleled by achievement in scientific investigation. Our internationally renowned basic science programs investigate the molecular mechanisms of cardiovascular disease, including the mediators of cardiac arrhythmias, the genetics of heart disease, and the homing of stem cells for myocardial regeneration. Translational research conducted in the Division has yielded groundbreaking insights on tissue-based modulators of valvular heart disease; prognostic risk stratification of coronary atherosclerosis and heart failure; national practice patterns and outcomes for coronary and electrophysiologic device implantation; and cardiovascular health services.
We are proud to have successfully performed our first cardiac transplant in February 2023. In addition, our cardiovascular imaging program has pioneered an array of cutting-edge technologies – including artificial intelligence-guided image analysis and novel methods for myocardial tissue characterization and  echocardiographic strain, each of which are embedded in both federally funded research initiatives and clinical services.
We are committed to developing the next generation of clinical and academic cardiology leaders – training and mentorship is central to our identity and is a major focus of our daily activities. Our fellowship programs are a magnet for exceptional trainees, who are highly academically productive throughout training and beyond. As we look to the future, we are eager to lead the division's continued growth, meeting the challenges of providing innovative and compassionate care to our patients.