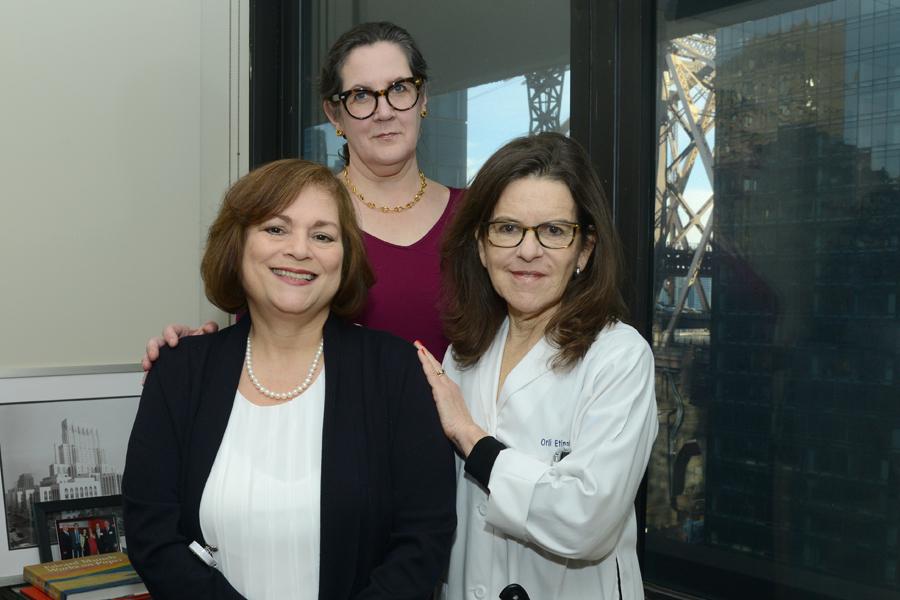 Clockwise from top: Ellen Connelly (Divisional Administrator), Dr. Orli Etingin, Nancy Cardona (Account Specialist)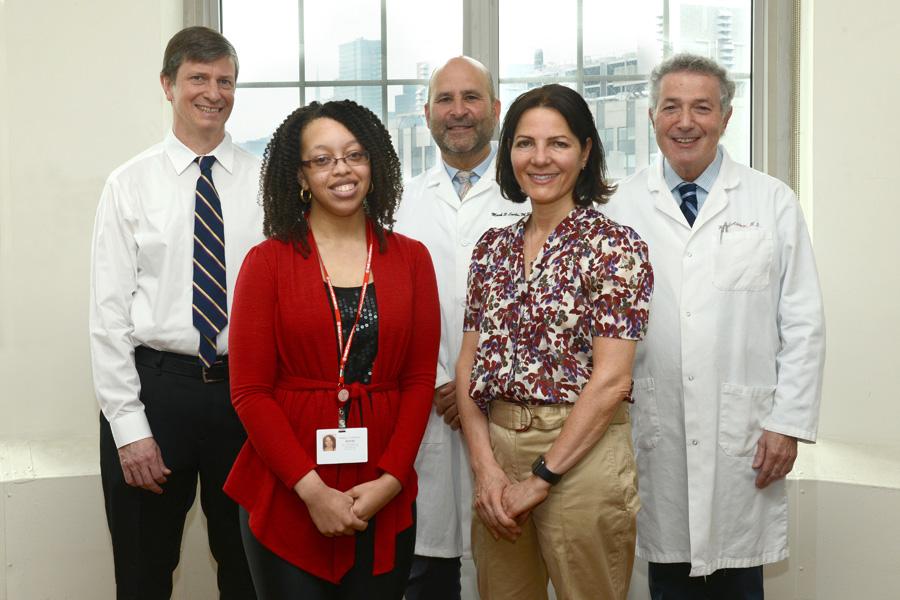 L to R: Dr. Paul Maciejweski, Danielle Carmichael (Research Administrative Specialist), Dr. Mark Lachs, Dr. Holly Prigerson, Dr. Ronald Adelson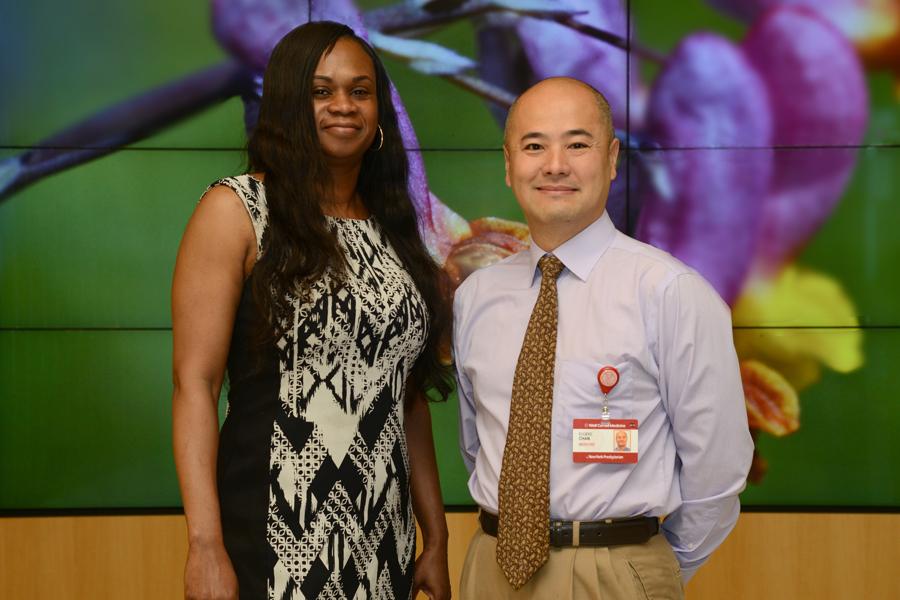 L to R: Sophia Gibbs (Associate Director Clinical Operations), Eugene Chan (Senior Systems Analyst)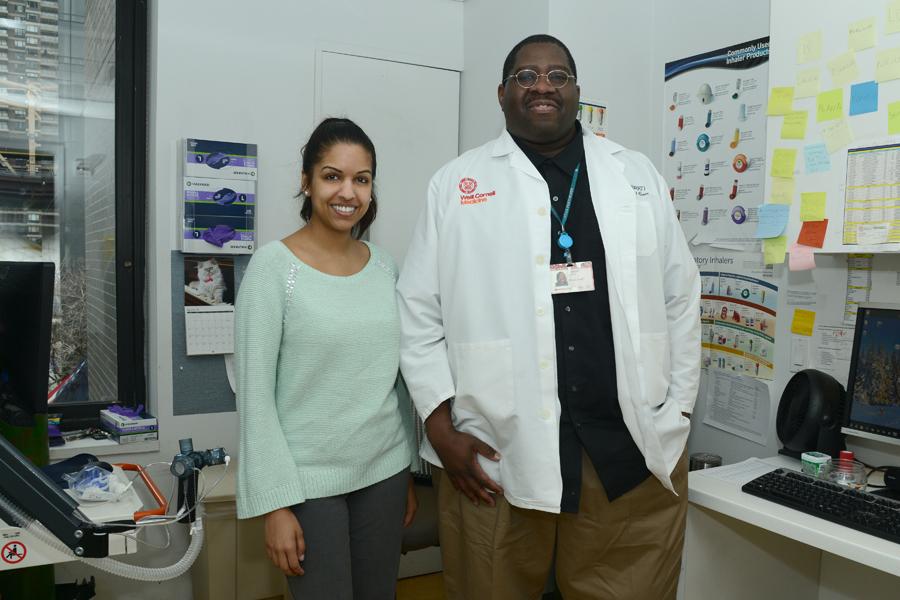 L to R: Samantha Bernard (Practice Manager), Anthony Davis (Pulmonary Function Test Technician)
L to R: Dr. Harsimran Singh, Ana Fernandez (Patient Access Coordinator), Jessica Reyes (Practice Manager)
L to R: Dr. Ronald Adelman, Penny Grullon (Finance & Operations Coordinator), Dr. Mark Lachs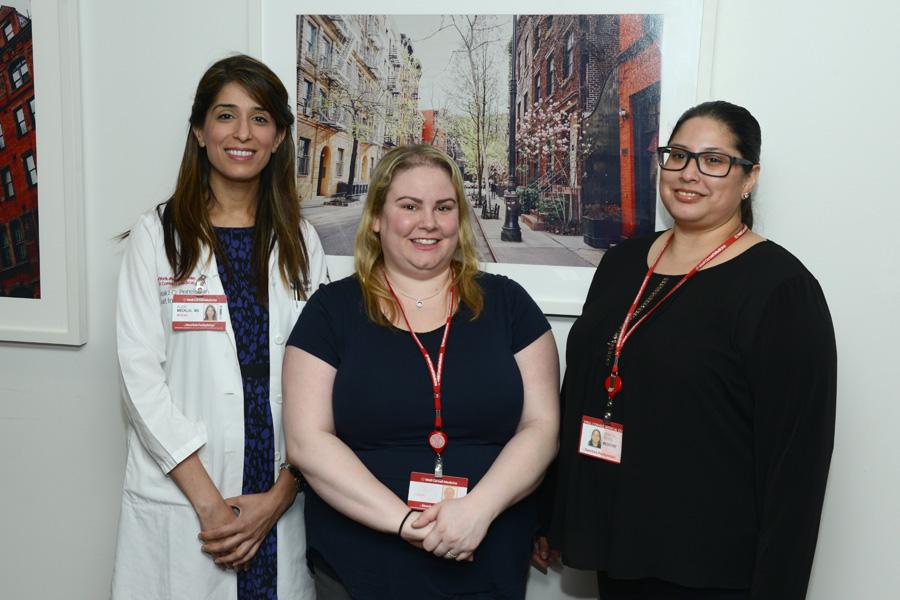 L to R: Dr. Alicia Mecklai, Danielle Keshner (Patient Coordinator), Jessica Reyes (Practice Manager)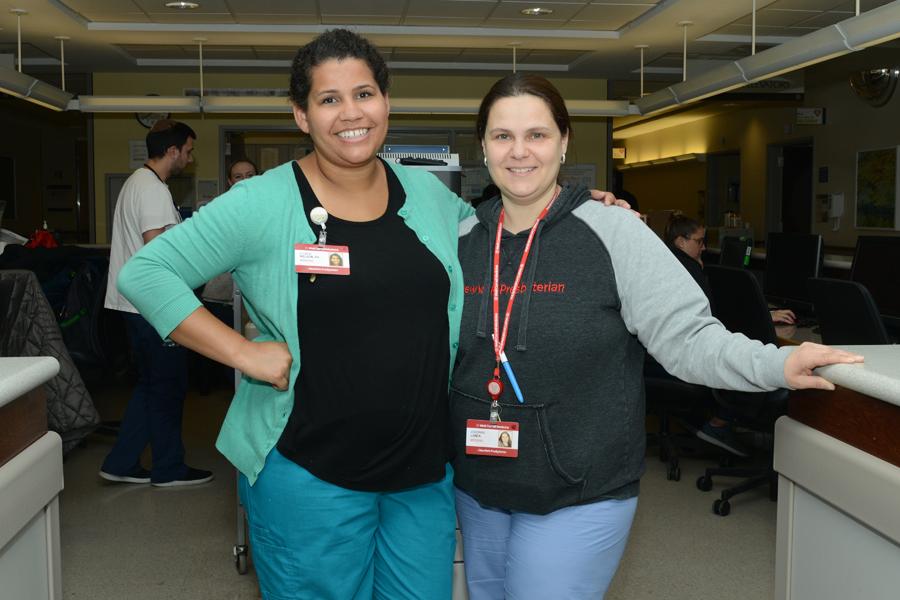 L to R: Kyleigh Nelson (Physician Assistant Inpatient), Josephine Lanza (Senior Physician Assistant inpatient)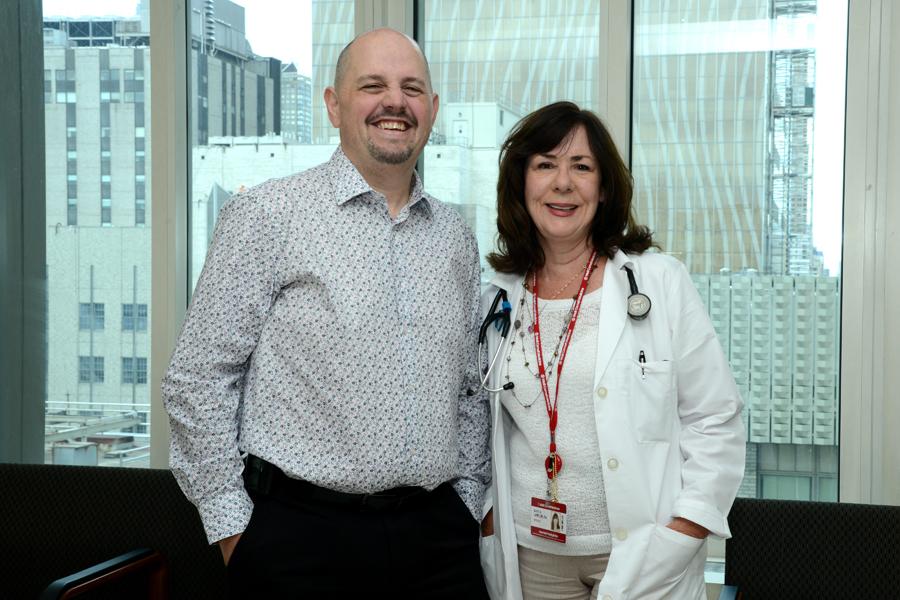 L to R: Jeremy Heinerich (Chief Physician Assistant Inpatient), Mary Lawlor (Physician Assistant Inpatient)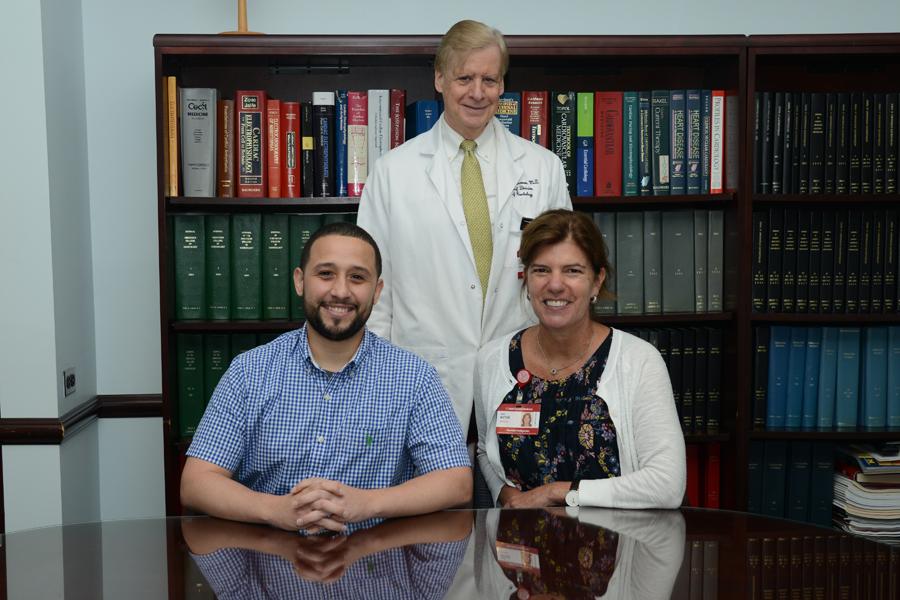 L to R: Nelson Padilla (Financial Coordinator), Dr. Bruce Lerman, Ann Matier (Divisional Administrator)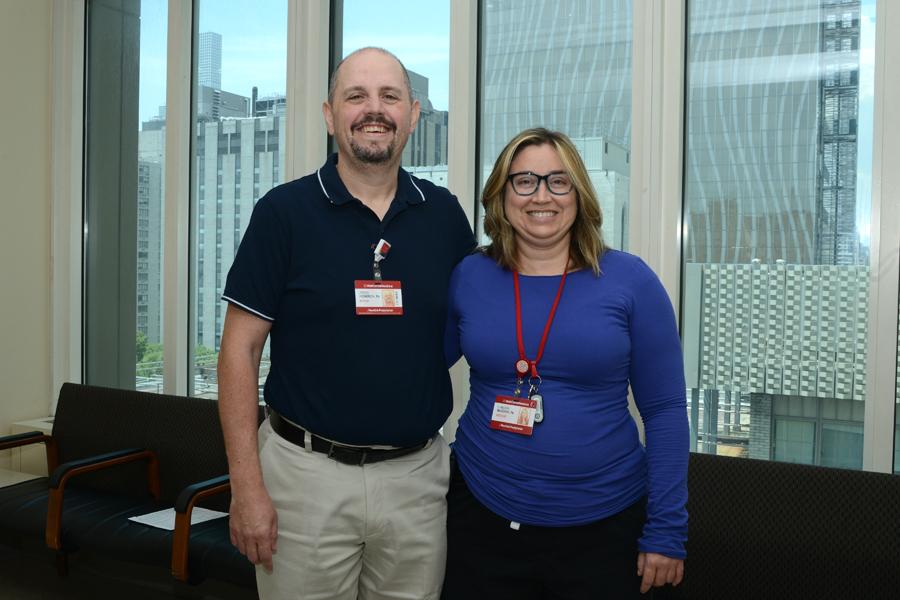 L to R: Jeremy Heinerich (Chief Physician Assistant Inpatient), Melissa Ragovoy (Senior Physician Assistant Inpatient)
L to R: Dr. Alicia Mecklai, Frances Savinon (Practice Specialist), Jessica Reyes (Practice Manager)
L to R: Samantha Bernard (Practice Manager), Emery Taylor (Medical Assistant)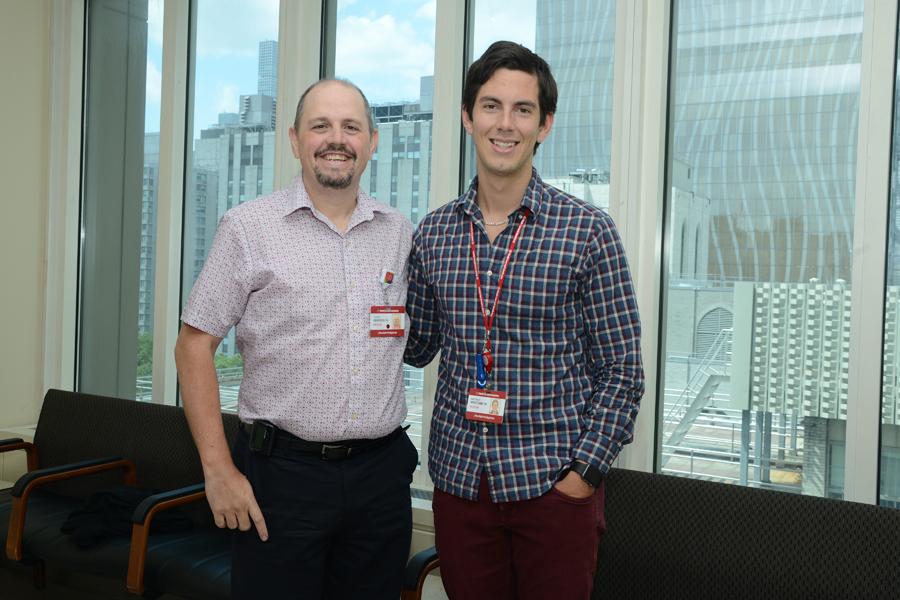 L to R: Jeremy Heinerich (Chief Physician Assistant Inpatient), Matthew Whitcomb (Physician Assistant Inpatient)
Danielle Carmichael has been recognized for her professionalism and her extraordinary efficiency in managing business activities at the Center of Research on End-of-Life Care. She is considered to be the "go to person" for nearly all administrative aspects of research at the Center. She is also known for her technical aptitude in learning new hospital systems, as well as her pleasant demeanor.
Eugene Chan has been recognized as an outstanding employee in Administration for more than 25 years. As a Senior Systems Analyst, he has been at the forefront of technical innovations for the department, including advances in infrastructure and creation of the department's first in-house email system. He is also acknowledged as the "go to" person for the management of hardware and software activities in the department.  A shining star, Eugene exemplifies professionalism, dedication, and congeniality.
Anthony Davis has been described by patients as a highly knowledgeable pulmonary technician who ensures that the needs of patients are met at all times. He is known for putting patients at ease and for making "a no-fun test go quickly and smoothly." Additionally, Anthony goes the extra mile in all other aspects of his work and has demonstrated exceptional professionalism and accountability.
Jessica Del Valle has been noted for her outstanding efficiency in the area of administration. She has been described as thorough, diligent, and proactive in carrying out critical administrative tasks that help to make a patient's experience go smoothly. Additionally, she is highly adept at conveying messages between medical personnel and considered to be positive role model for her coworkers.
Ana Fernandez has been noted for her extraordinary dedication in serving as a patient advocate, whose "soothing" demeanor puts patients at ease and "inspires them with confidence" throughout their medical care experience. Ana is also known for her efficiency in managing patient scheduling and coordination of patient care activities. Colleagues and patients alike describe her as the definition of a "star" employee.
Colleagues and faculty alike have been impressed by Penny Grullon's boundless ability to grow and thrive when challenged in the workplace.  She has become a role model for accountability, leadership, and dependability serving as a coordinator in the area of finance. It has been noted that "Penny is a true Star - not only because she lives up to the core values of the WCM/NYPH mission, but also because throughout her Weill Cornell career, she has not stopped asking to be pushed further, knowing the sky is certainly not the limit for her!"
Danielle Keshner has received outstanding praise from patients receiving care in the cardiology division. She is known for her superb skill in juggling schedules, involving procedures and doctor availability, in order to best serve the patients' needs. She has also consistently exemplified courtesy, professionalism, and persistence. She is described as having a knack for always finding "just the right solution to problems."
Josephine Lanza and Kyleigh Nelson have defined what it means to be a "Dynamic Duo." A first for the Star Performer program, two employees working together in the same inpatient unit have been named Super Stars. As part of a RRT (Rapid Response Team), Kyleigh and Josephine have been credited with demonstrating the highest level of leadership, decisiveness, and efficiency. They were also noted for being "cool, calm and collected" while working "seamlessly" with an interdisciplinary team. Their work to ensure patient safety is considered to be "a force of nature."
Mary Lawlor has been acknowledged for her superb service and professionalism as a Physician Assistant working on the inpatient wards. She has demonstrated an outstanding ability to navigate the most challenging patient cases. She is also known for effectively advocating on behalf of the nursing staff, for continually sharing of her knowledge, and for creating a supportive work environment.
Nelson Padilla is known for his financial acumen and a proactive approach to challenges. Over many years, he has consistently demonstrated a superb ability to work collegially with his colleagues, supervisors, and outside vendors. Nelson excels under pressure, and no matter how busy he may be, he is always the person that colleagues turn to for a knowledgeable answer delivered with respect and helpfulness.
Melissa Ragovoy has been recognized as exemplifying compassion and professionalism in her work with inpatients. As a Physician Assistant, Melissa has been described by patients as being an excellent listener. She is also known for her great ability to clearly understand what a patient is feeling and what they need, for being at the ready to make things easier, and for treating all patients with respect.
Emery Taylor has been recognized for her efficiency in facilitating smooth patient flow in the pulmonary and critical care setting, demonstrating outstanding customer service and communication skills on a daily basis. She also stays late when needed and is known for her ease in dealing with unexpected challenges. It was noted that "she never fails to start and finish the day without a positive attitude no matter what!"
Matthew Whitcomb, who works as a Physician Assistant on an inpatient floor, has been recognized as exceptionally skilled and caring. Colleagues note that Matthew is consistently congenial, even in the most challenging of situations, and is always ready to be of help. He is also known for setting the bar high and striving to excel in all of his responsibilities.