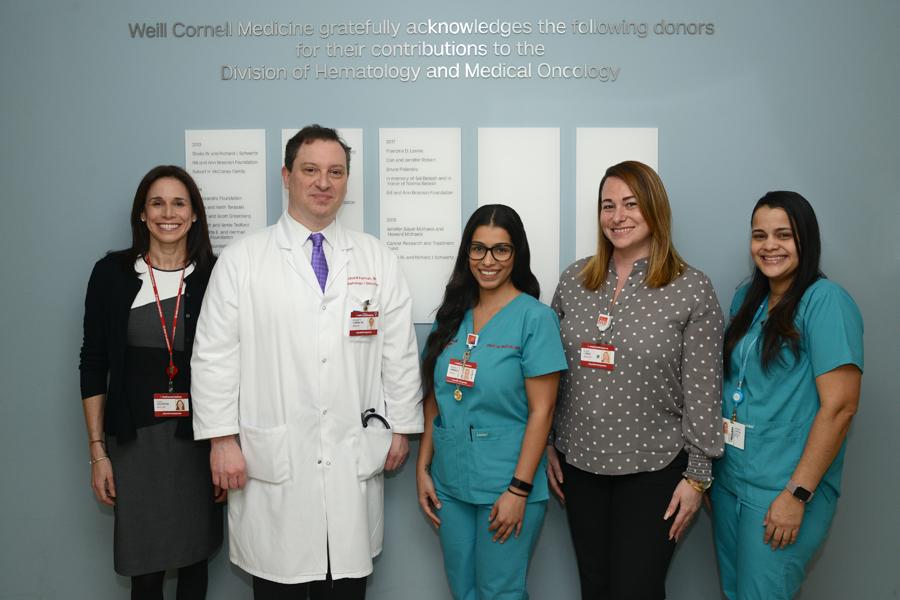 L to R: Paula Goldstein (Divisional Administrator), Dr. Richard Furman, Michelle Trinidad (Medical Assistant), Elena Lungu (Practice Supervisor), Virginia Hernandez (Lead Medical Assistant)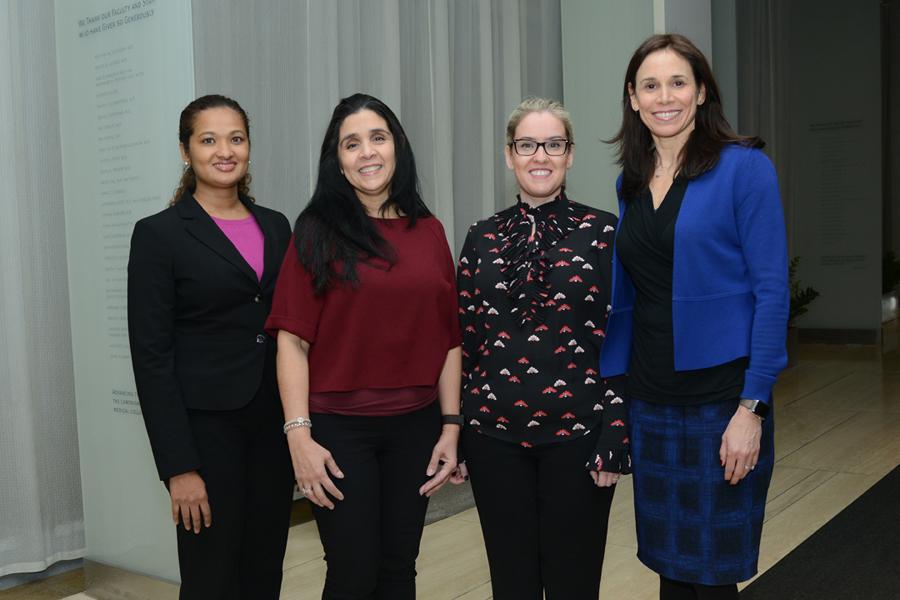 L to R: Antonia Marriott (Senior Operations Administrator), Judith Rodriguez (Account Administrator), Yanina Ivanovskiy (Practice Supervisor), Paula Goldstein (Divisional Administrator)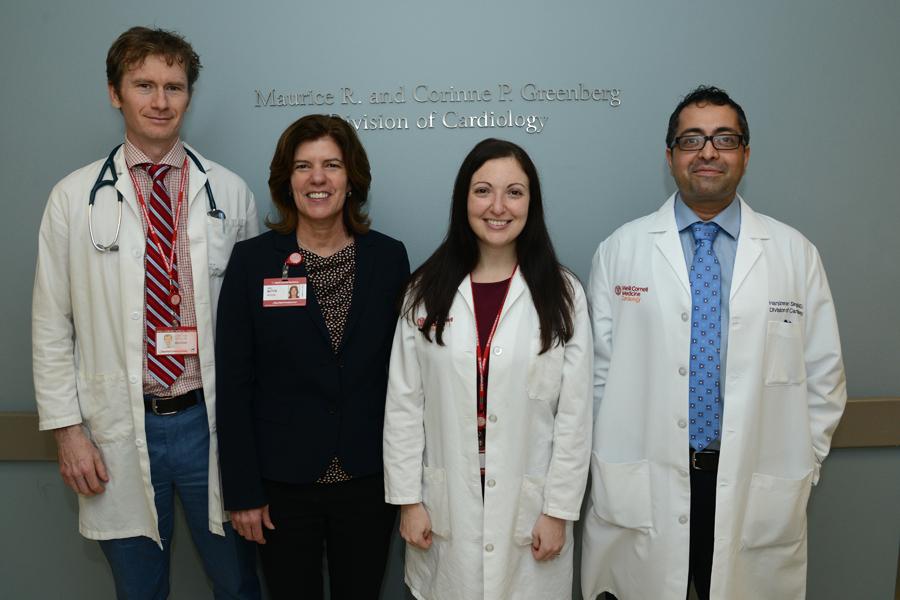 L to R: Dr. Jonathan Ginns, Ann Matier (Divisional Administrator), Jillian Nati (Nurse Practitioner), Dr. Harsimran Singh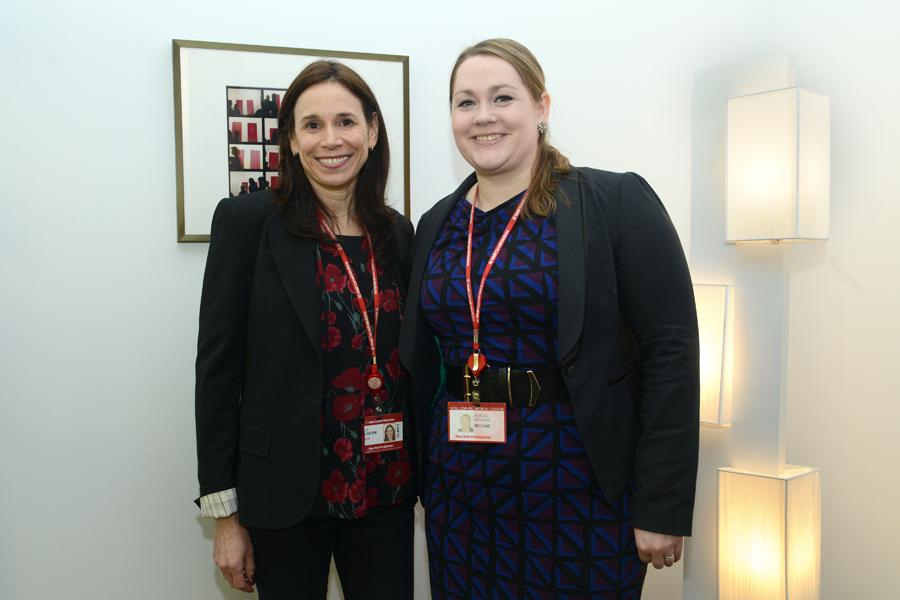 L to R: Paula Goldstein (Divisional Administrator), Morgan Caitlin McKenna, (Grants & Administrative Manager)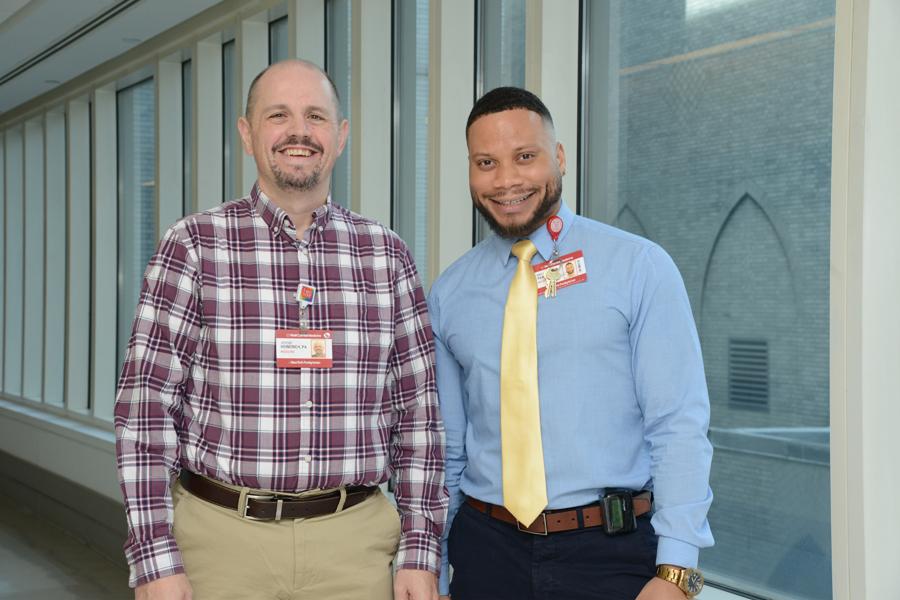 L to R: Jeremy Heinerich (Chief Physician Assistant Inpatient), Melvin Pearson (Staff Nurse)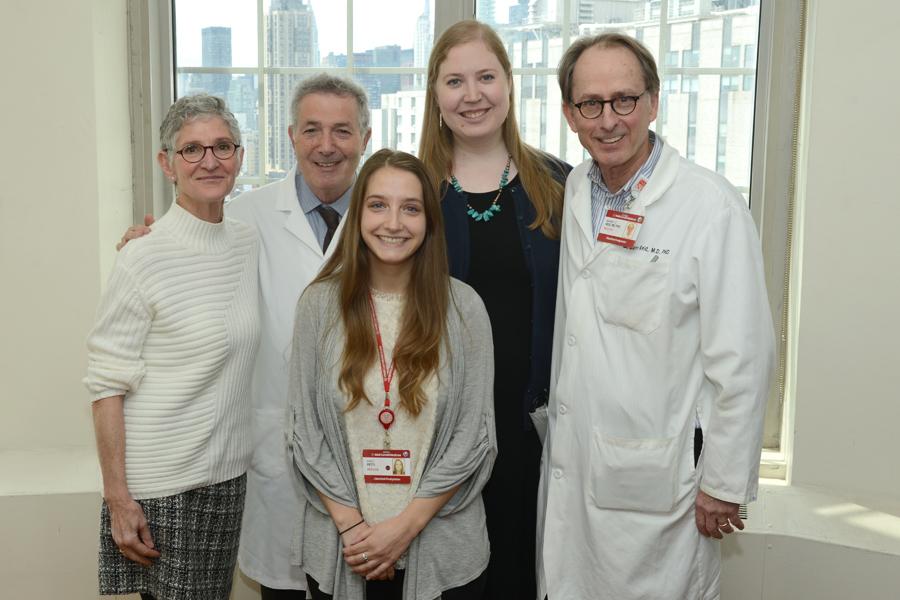 Front: Emily Petti (Senior Research Assistant); Back: Cory Henkel (Divisional Administrator), Dr. Ronald Adelman, Lauren Meador (Research Program Coordinator), Dr. M. Cary Reid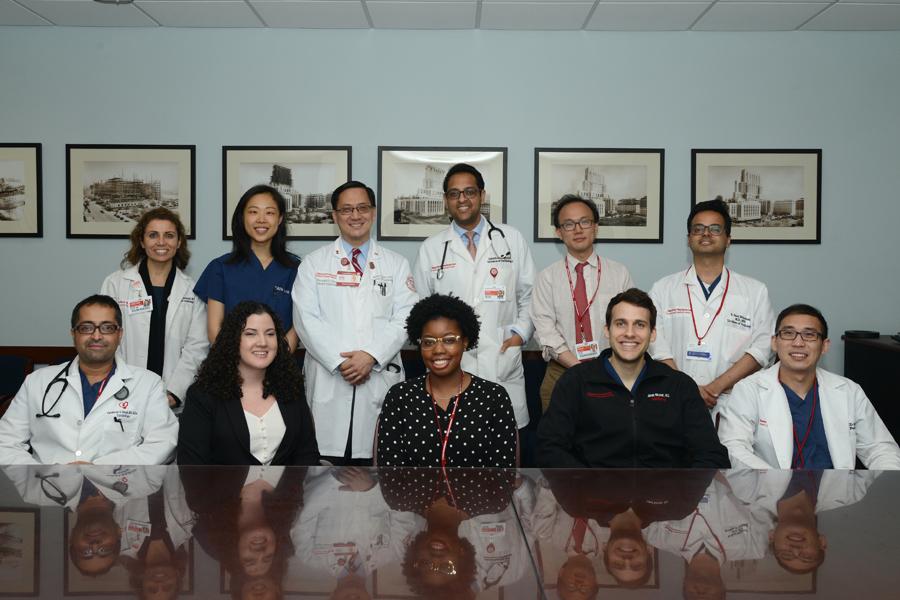 L to R: [Front] Dr. H. Singh, Frances Savinon, Courtney Bridgett (Patient Access Coordinator), Drs. J. Kirzner, D. Liu; [Back] Drs. C. Abouzeid, C. You, R.J. Kim, A. Rastogi, S. Kim, S.S. Mahmood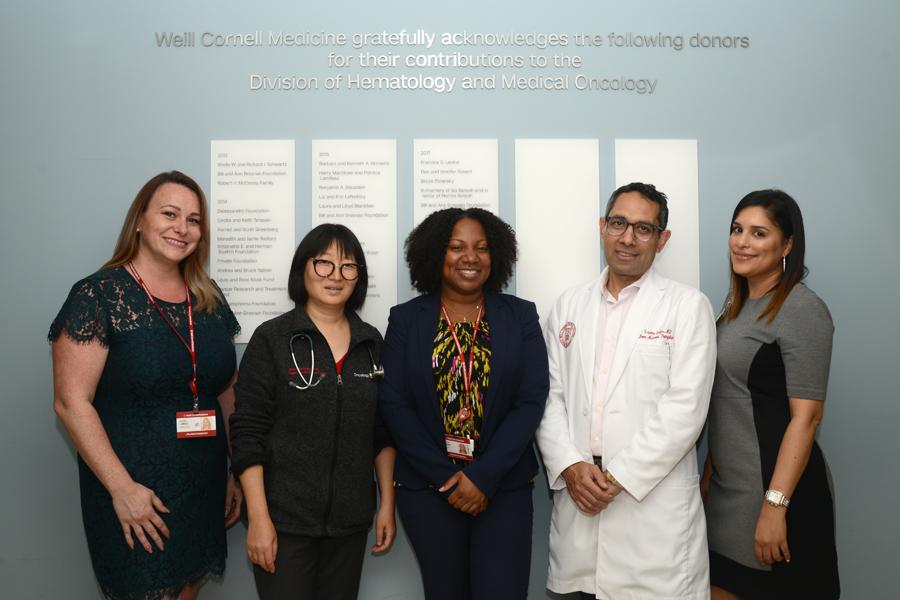 L to R: Elena Lungu (Practice Supervisor), Dr. Jing-Mei Hsu, Serese Wright (Senior Medical Secretary), Dr. Usama Gergis, Alexandra Gonzalez (Practice Specialist)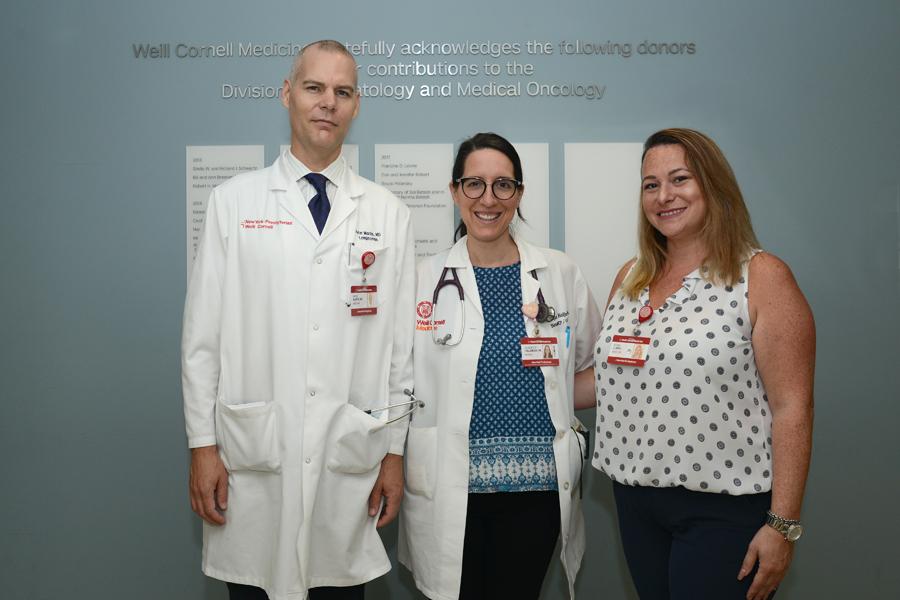 L to R: Dr. Peter Martin, Jacquelyn Holjencin (Physician Assistant), Elena Lungu (Practice Supervisor)
Marilynn Acevedo, a Customer Service Specialist, has been recognized for the professionalism, leadership, and teamwork she displayed during her transition to the Customer Service Center in the Division of Gastroenterology and Hepatology. Whether interacting with patients, colleagues, or managers, Marilynn seeks to achieve a positive outcome in all aspects of her work.  She also brings an encouraging demeanor to even the most challenging of situations, serving as an ideal role model for her coworkers.
Courtney Bridgett has a "can do" approach to work that has earned her high regard within the cardiology fellowship program. She is known for her exceptional efficiency in responding to requests, her timely follow-ups with patients and physicians, her skill in scheduling appointments and patient tests, and for closing the loops and communicating clearly. Colleagues, coworkers, and patients agree that Bridget is a true role model in her field.
Deidre Brown, an Administrative Specialist in the Division of Hematology and Medical Oncology, is highly regarded by patients for her exceptional listening skills and for always going the extra mile on their behalf. She is also known for her outstanding skill and knowledge in carrying out her daily activities on the job. This, in combination with a genuinely kind, and professional demeanor, has earned Deidre the title of Star Performer.
An Administrative Assistant on the Elder Abuse team in the Division of Geriatrics and Palliative Medicine, Raphaelle Chassagne has been recognized by her supervisors for her exceptional ability to handle a wide array of work assignments with ease. Raphaelle has demonstrated an extremely high level of efficiency in many areas, from office management, scheduling, and billing, to meeting preparation and new business systems. She is known for being open to new challenges - and always with a "smile." She is also considered to be a great communicator and a congenial coworker. A true star and role model, Raphaelle's success has furthered the success of the entire elder abuse team.
Dina Elmonshed is known for going above and beyond in all of her work responsibilities as a Clinical Research Data Coordinator in the Division of Hematology and Medical Oncology. Whatever the project, Dina has demonstrated an ability to swiftly coordinate large amounts of data. She has also given generously of her time in training new employees when needed. Described as a true "star," Dina has become highly regarded for her dedication, efficiency, and congeniality in the workplace.
Jacquelyn Holjencin, a Physician Assistant in the Division of Hematology and Medical Oncology, has demonstrated outstanding professionalism and medical skill for more than a decade working in the field of lymphoma. Known for always putting the patient first, Jacquelyn has become known as an expert in all aspects of her work from managing lab results and patient follow-up, to writing prescriptions. She has also provided hours of extra coverage when needed. Colleagues also note her caring demeanor and unwavering work ethic.
A Senior Medical Secretary working at the Myeloma Center/Weill Cornell Medicine, Jazlynne Huang has demonstrated outstanding administrative skill and an exceptional work ethic. In all situations, including emergency clinical cases, Jazlynne can be depended upon to assist the clinical staff in facilitating administrative requirements in support of best practices in patient care. She is held in high regard by her coworkers and supervisors who appreciate her team spirit and reliability.
Nydia Kappstatter, a technician in the Division of Cardiology, has become known for her outstanding skill, professionalism, and positive demeanor. Patients and physicians alike continually comment on Nydia's maturity, humanism, work ethic, team spirit, and her ever-present smile. A "true star," Nydia often goes the extra mile to ensure that problems are solved, especially for patients in challenging situations. She has even visited patients on the ward to follow up and say hello after they have received care.
Mary Lawlor has been selected as a Super Star for the third time in recognition of her extraordinary dedication and outstanding service. Working as a Physician Assistant on the inpatient ward, Mary has consistently demonstrated compassion and professionalism. She is known for her skill in dealing with critical challenges, including end-of-life situations, and for her efficiency and collaborative approach to patient care.
Morgan Caitlin McKenna is described, not only as one the hardest working employees in her division, but also as an expert in all aspects of her work with grants administration. She is considered a font of information regarding the smallest details of her division's grants. She is also described as highly efficient in meeting submissions deadlines, adept at handling pressure situations, and creative in finding solutions.
A Senior Patient Coordinator at the Iris Cantor Women's Health Center (ICWHC), Shareen Morgan Gumbs has been recognized by her supervisors for her professional demeanor and dedication to her work. Shareen upholds the highest administrative standards in assisting with patient care activities, including scheduling, inquiries, and prescription refills. She is also known for demonstrating a genuine sincerity that immediately puts patients at ease. Shareen's interpersonal skills, coupled with her ongoing high-quality work, have made a valuable contribution to the ICWHC.
Jillian Nati, who has been with the Division of Cardiology for less than a year, has already become a valuable member of the team. She has demonstrated superb nursing skills and an impressive dedication to patient care. She has been noted for her outstanding work ethic, solid clinical judgment, and meticulous approach. She also displays a positive demeanor and willingness to put in long hours when needed.
Sonia Orona Aracena, a Lead Medical Assistant in the Division of Gastroenterology and Hepatology, has been nominated for the third time as a Super Star in recognition of her "patient-first" approach. After a patient with a broken pelvis had forgotten an important item at the medical office, Sonia returned the item directly to the patient's home in order to spare the patient from any further discomfort. Colleagues noted that this was not the first time Sonia has demonstrated such kindness.
Melvin Pearson, a Staff Nurse in the Division of Hematology and Medical Oncology, is known as a problem-solver who always goes the extra mile in support of a patient's needs. Physicians on staff have noted that Melvin continually demonstrates outstanding skill and compassion on the patient ward. Not only is Melvin a highly organized and meticulous nurse, he is also valued for the everyday kindnesses he displays during his interactions with patients undergoing bone marrow transplantation.
Emily Petti, a Research Assistant in the Division of Geriatrics and Palliative Medicine, has been recognized for her outstanding ability to assist in recruiting patients from the Wright Center for entry into research studies. Emily has taken the lead at the Wright Center, which is an extremely busy clinical setting, in helping patient recruitment for research to go efficiently and smoothly. She has become known for her professional demeanor, scholarly approach, and the respect she demonstrates with co-workers, patients, and caregivers alike.
Judith Rodriguez has been recognized for regularly going above and beyond her assigned duties. She is known for her amiable demeanor, reliability, dedication, and meticulous approach to billing. Patients consider Judith to be a "major asset" to her division's practice and they appreciate her unwavering helpfulness and support.
Mariely Taveras, a Practice Manager in the Division of Pulmonary and Critical Care Medicine, has been recognized for taking the lead on seeking new initiatives, finding solutions, and implementing best practices. She is also known for assisting her coworkers when needed with tasks ranging from phone coverage to patient check-in and check-out processes. Her work has helped to optimize patient services and efficiency while increasing patient satisfaction.
Ashlee Torres is a shining star who goes above and beyond her designated duties working in the challenging area of bone marrow transplantation. She always places the interest of patients first. Not only does Ashlee interface with patients demonstrating skill and compassion, she is also highly regarded by colleagues due to her reliability, knowledge, and preparedness. In stressful situations, Ashlee demonstrates a calm presence that puts patients at ease.
Michelle Trinidad has been noted for her proactive approach when assuming new responsibilities and for her swiftness in learning new skills in her role as a Medical Assistant. She is admired for her team spirit, managerial acumen, and an ongoing focus on patient care. Professional, reliable, and dedicated, Michelle is considered to be a true "star."
Serese Wright recently joined the Division of Hematology and Medical Oncology where she has swiftly demonstrated her outstanding knowledge in managing computer systems such as EPIC. She has become a true asset to her team, always working a couple of steps ahead of her responsibilities. Her cheerful approach to the work and her ongoing initiative have made her a role model in her division.