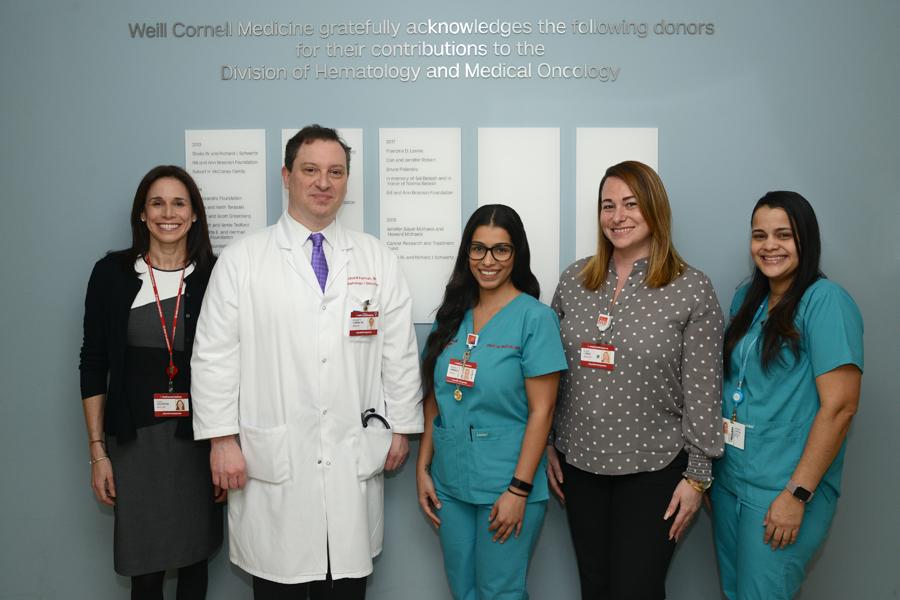 L to R: Paula Goldstein (Divisional Administrator), Dr. Richard Furman, Michelle Trinidad (Medical Assistant), Elena Lungu (Practice Supervisor), Virginia Hernandez (Lead Medical Assistant)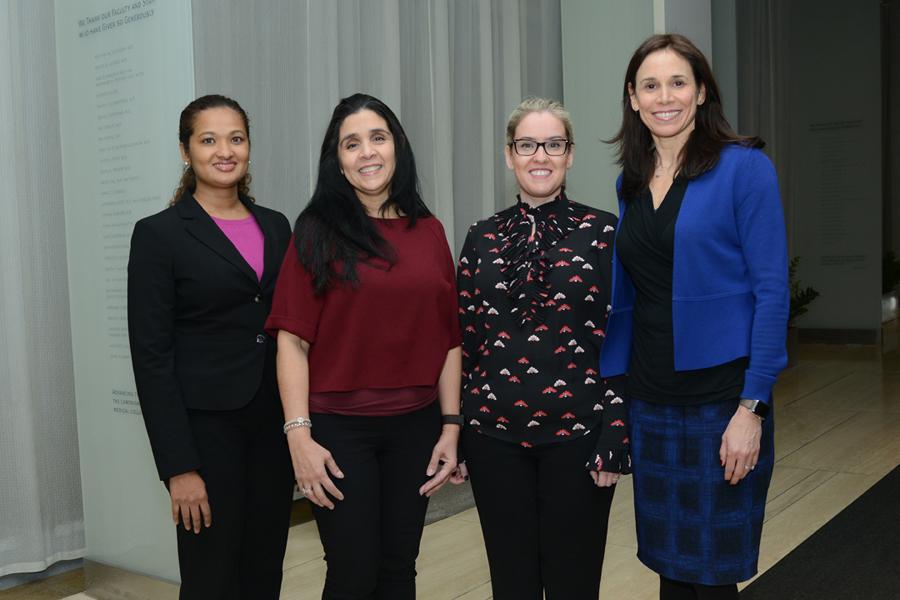 L to R: Antonia Marriott (Senior Operations Administrator), Judith Rodriguez (Account Administrator), Yanina Ivanovskiy (Practice Supervisor), Paula Goldstein (Divisional Administrator)
Mary Lawlor has been selected as a Super Star for the third time in recognition of her extraordinary dedication and outstanding service. Working as a Physician Assistant on the inpatient ward, Mary has consistently demonstrated compassion and professionalism. She is known for her skill in dealing with critical challenges, including end-of-life situations, and for her efficiency and collaborative approach to patient care.
Jillian Nati, who has been with the Division of Cardiology for less than a year, has already become a valuable member of the team. She has demonstrated superb nursing skills and an impressive dedication to patient care. She has been noted for her outstanding work ethic, solid clinical judgment, and meticulous approach. She also displays a positive demeanor and willingness to put in long hours when needed.
Judith Rodriguez has been recognized for regularly going above and beyond her assigned duties. She is known for her amiable demeanor, reliability, dedication, and meticulous approach to billing. Patients consider Judith to be a "major asset" to her division's practice and they appreciate her unwavering helpfulness and support.
Michelle Trinidad has been noted for her proactive approach when assuming new responsibilities and for her swiftness in learning new skills in her role as a Medical Assistant. She is admired for her team spirit, managerial acumen, and an ongoing focus on patient care. Professional, reliable, and dedicated, Michelle is considered to be a true "star."