On May 25, 2016, the Weill Department of Medicine (WDOM) hosted the third Quality Improvement and Patient Safety (QIPS) Poster Session to share results of the many innovative projects conceived and led by WDOM faculty and residents. This year's event showcased five projects internally funded by the WDOM, and also included thirteen independent posters from abstracts selected during an open call for abstracts earlier this year. The QIPS Committee is led by Jennifer I. Lee, M.D., Quality and Patient Safety Officer, and Robert J. Kim, M.D., with administrative assistance from Mary Elizabeth Kelser and Savira Kochhar in the Division of General Internal Medicine.
All posters were judged within these two categories during the event. The panel of interdisciplinary poster judges evaluated all of the posters independently with participation from the WDOM, nursing and hospital leadership in the selection process was greatly appreciated.
"This was an outstanding year," said Dr. Lee. "We are thrilled with the increasing number of projects in quality improvement both from faculty and residents. It is a testament to the growing support from our department's leadership for high impact QI research as a pathway to demonstrate academic achievement."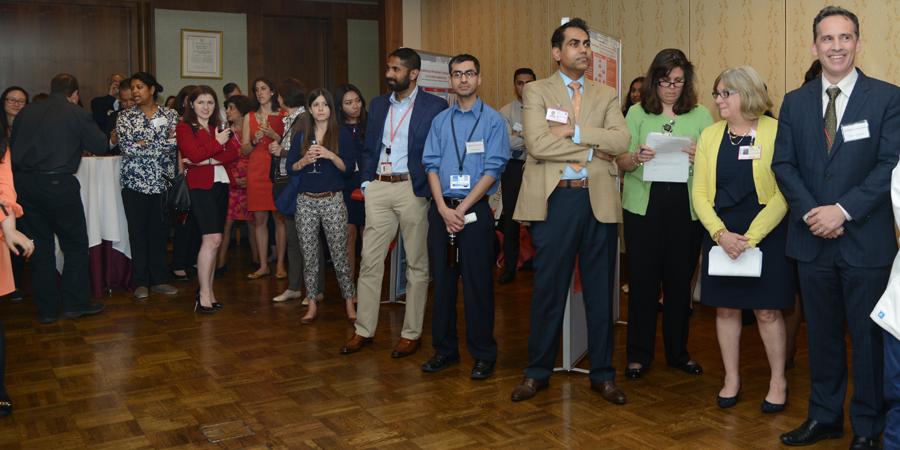 "Best In Show" Poster Winners
Funded Poster
Winner:
Ganna Savina, Ying Chan, Grace Shyh, Savira Kochhar, Judith Kurtis, Magalie Bruneus, Ashley E. Giambrone, Daniel John Crossman. Passport to Good Health: A Multidisciplinary Approach to Transitions of Care for High-risk 30-day Readmission Patients. (NYP/Lower Manhattan).
Runner-up:
Matthew Simon, Michael Satlin, Harjot Singh, Angela Loo, Christina Chai, Horatio Holzer, John Dillon, Naveen Galla, Zhengming Chen, Linda Gerber, Audrey Schuetz, Stephen Jenkins, David Calfee. Clinical Impact of Rapid Molecular Diagnosis of Bloodstream Infections at New York Presbyterian/Weill Cornell Medicine.
Independent Poster
Winner:
Parimal A. Patel, Derek C. Mazique, Jennifer I. Lee. A Novel Interdisciplinary Improvement Process to Address Discharge Medication Barriers
Runner-up:
Paul Martin, Brian Eiss, Laura Gingras, Julius Motal, Michael Guo, Christina Chai, Alexander Sarkisian, Megan Maikoff, Nadine Rosenthal. Improving the Safety of the Discharge Process Using a Discharge Time-Out Checklist
The WDOM congratulates all of the winners and participants of this year's QIPS Poster Session.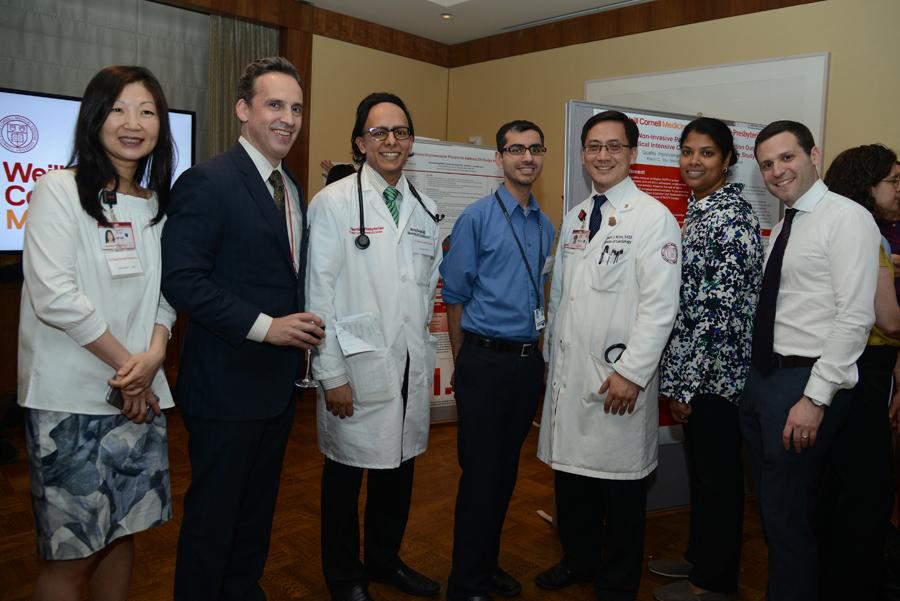 The QIPS Leadership and Funded Investigators. L to R: Jennifer Lee, Daniel Crossman, Parag Goyal, Kapil Rajwani, Robert Kim, Naina Sinha Gregory, Matthew Simon
Jeffrey Silberzweig (L) and Jason Law (R)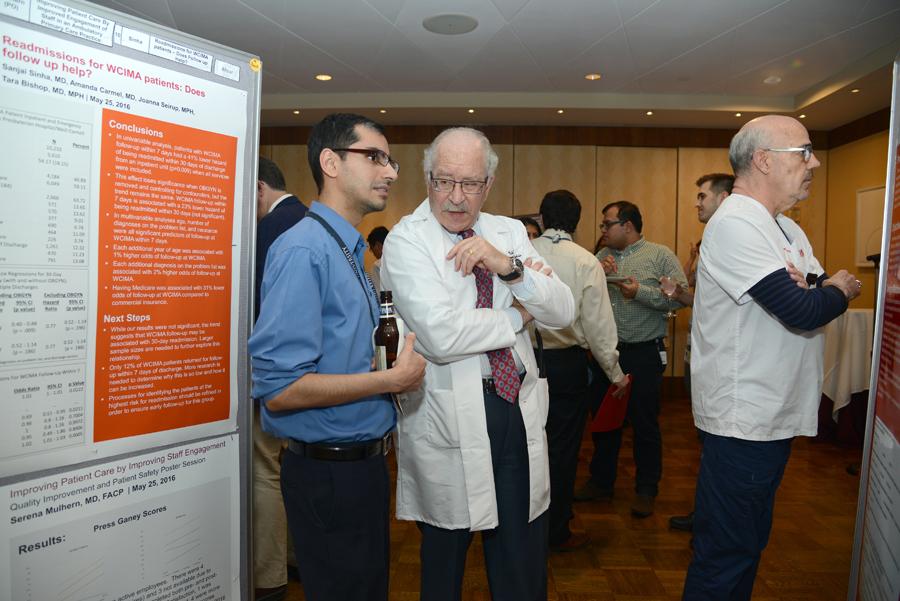 Kapil Rajwani (L) and Michael Niederman (R)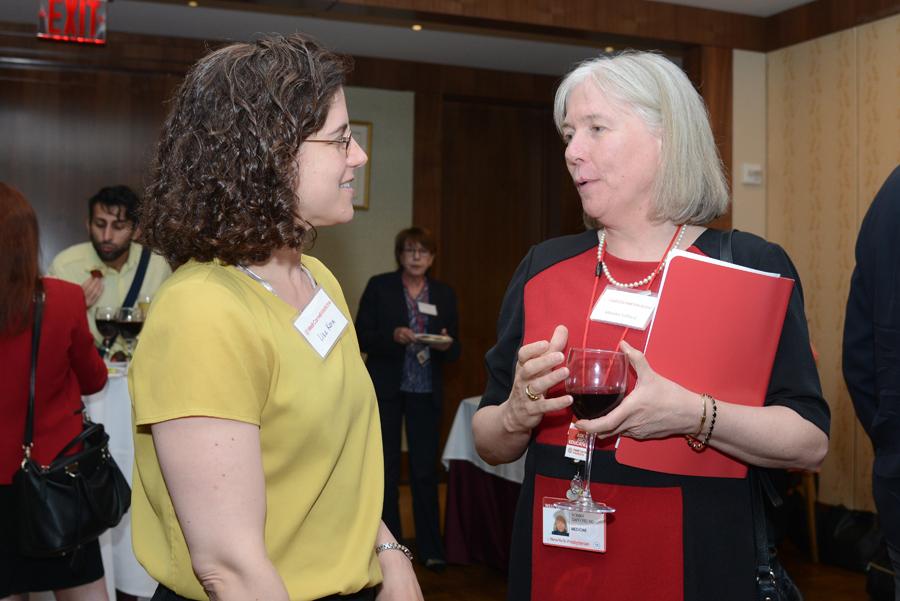 Lisa Kern (L) with Monika Safford (R)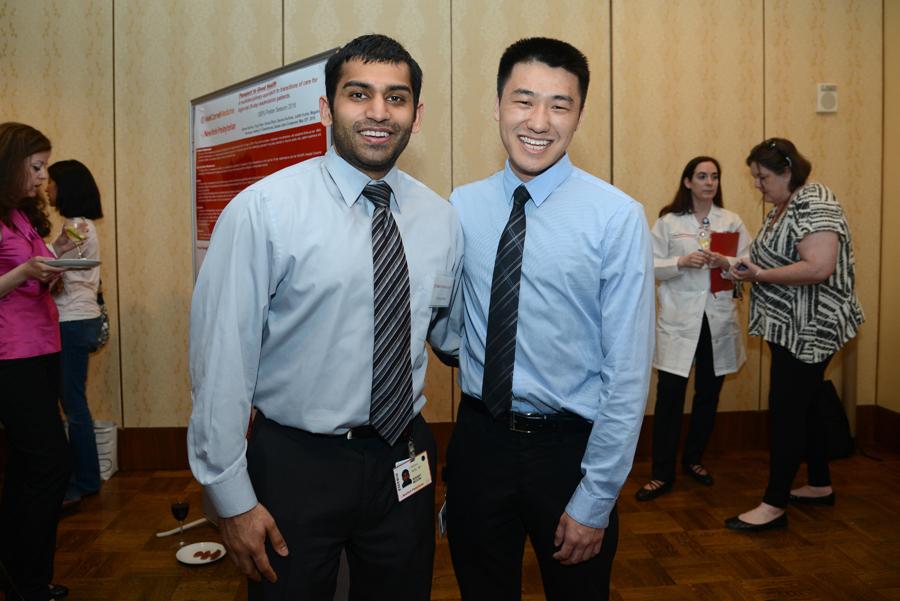 Parimal Patel (L) and Jason Law (R)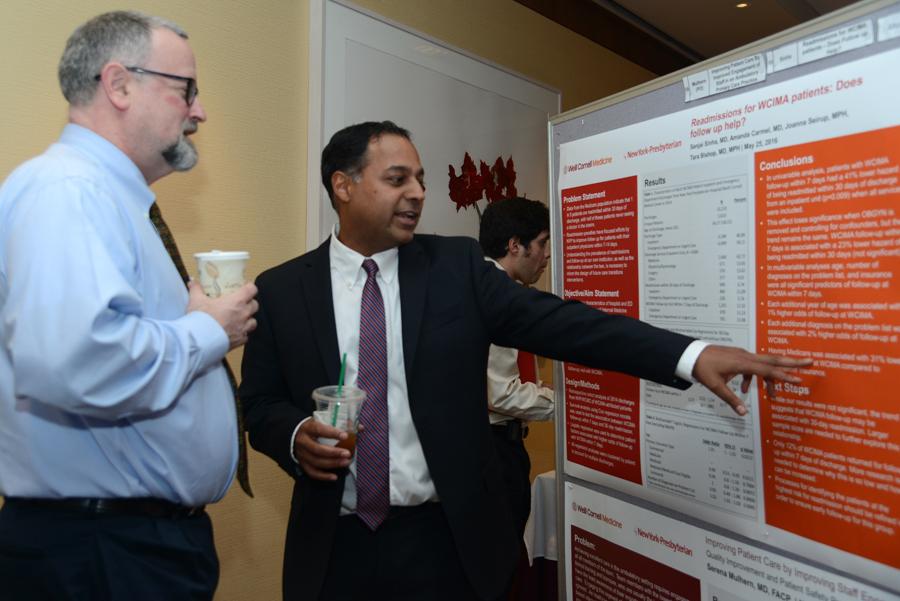 Fred Pelzman (L) and Sanjai Sinha (R)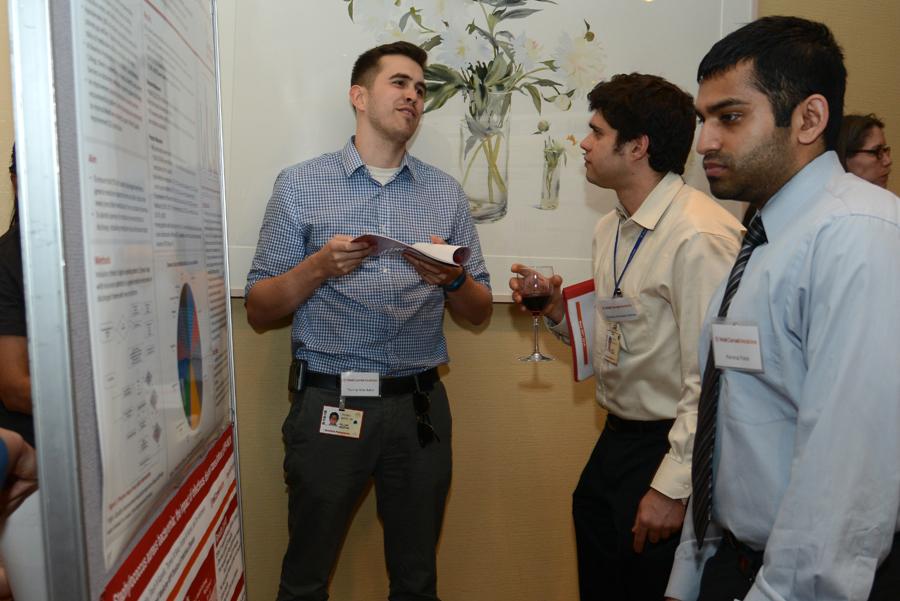 L to R: Thomas Baker, Charles Vorkas, Parimal Patel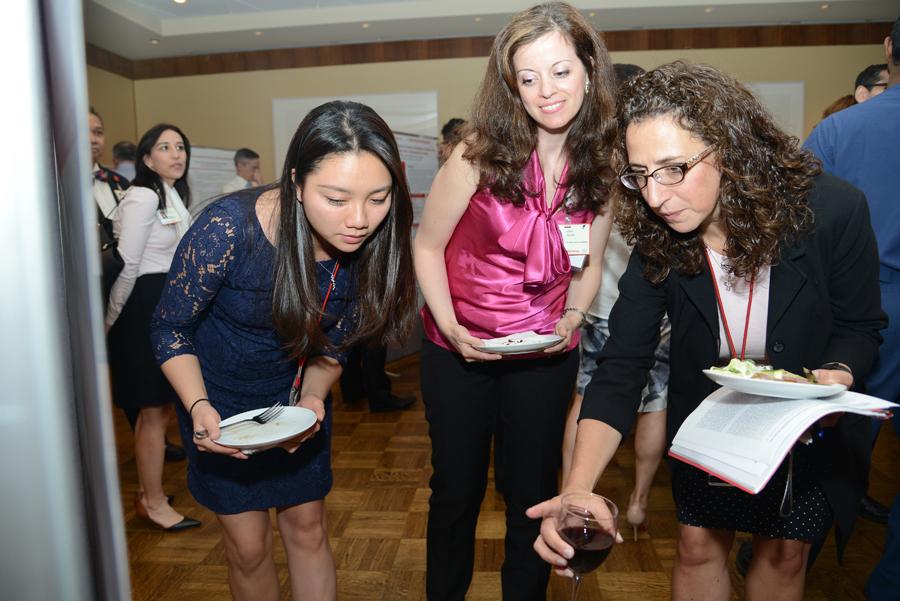 L to R: Ying Chan, Ganna Savina, Lia Logio