On August 6, 2020, the Quality Improvement Academy-Weill Cornell Medicine (QIA) held a socially-distanced and fully-masked graduation celebration for the 13 faculty of the Class of 2020. With ongoing support from Dean Augustine M.K. Choi, Weill Cornell Medical College, and Dr. Anthony Hollenberg, Chair, WDOM, the QIA is now in its 5th year. The Academy exemplifies an outstanding collaborative effort between departments across Weill Cornell and NYP Nursing, with 45 doctors and nurses enrolled to date, 17 of whom are WDOM faculty.
The event recognized the accomplishments of the QIA graduates and their ongoing commitment to improving patient care across the institution. Despite the many setbacks due to COVID-19, 10 projects were completed this year. The WDOM graduates included Dr. Rebecca Berger (Division of General Internal Medicine/Section of Hospital Medicine), Dr. Anyanate Gwendolyne Jack (Division of Endocrinology, Diabetes and Metabolism), Dr. Harjot Singh (Division of Infectious Diseases), Dr. Meredith Turetz (Division of Pulmonary and Critical Care Medicine), and Dr. David Wan (Division of Gastroenterology and Hepatology). All four projects were presented at WDOM Grand Rounds on September 9, 2020. Dr. Lee, Vice Chair for Quality and Safety, WDOM, expressed thanks to department chairs Dr. Gerald Loughlin of Pediatrics, Dr. Hugh Hemmings of Anesthesiology, Dr. Fabrizio Michelassi of Surgery, and to Rosann Raso, VP/Chief Nursing Officer at NewYork-Presbyterian, for supporting their faculty in the program.
On September 15, 2020, the graduation projects were showcased at the Annual Weill Cornell Medicine Quality Improvement and Patient Safety Poster Symposium (held on Zoom). This ongoing symposium event started in 2012, sponsored by the Weill Department of Medicine as the first formal event at Weill Cornell to showcase projects dedicated to quality and patient safety. For the past five years, it has expanded to include projects from nursing, other clinical departments across the College, and the graduating class of Quality Improvement Academy.
Of note, over 60 abstracts were submitted from across NewYork-Presbyterian at Weill Cornell Medicine, NYP-Queens, and Brooklyn Methodist. Co-sponsored by Quality Improvement Academy and the Physician Organization Division of Quality and Patient Safety, 37 projects were showcased during the symposium, which was attended by over 100 viewers from across NewYork-Presbyterian and Weill Cornell. The landmark virtual event was kicked off by Dr. Hollenberg, Chair, Weill Department of Medicine, who stated, "As we learned during COVID-19, quality and outstanding care is interdepartmental and interdisciplinary. This program is bringing together all departments in multidisciplinary projects that will change care at this institution."
Posters were presented either during an open viewing session, or as a live oral presentation, in one of four categories: Modifying Provider Practice, Innovations in Clinical Care, COVID-19 Care Innovations, and Optimizing Best Practice. Four of the projects were recognized for addressing, or incorporating, novel processes and interventions to improve the quality and safety of patient care. From the WDOM, Development and Implementation of an Employee Testing Program for COVID-19, NYP/WCM's project team (represented at the symposium by Dr. Fred Pelzman), received recognition for its significant contribution to and impact on the care, safety and wellbeing of all hospital staff during the COVID-19 pandemic. From the Department of Medicine, NYP-Queens, Dr. Brigit Palathra's team project, "TIMEOUT" Before PEG Placement: A Policy Approach to Align Medical Decisions and Goals of Care through Palliative Intervention, was also selected for its impact on patient care and demonstration of quality improvement methodology. The two other awarded projects were completed by residents in the Departments of Obstetrics/Gynecology and Pediatrics.
At the close of the event, Dean Augustine M.K. Choi congratulated the students, residents, fellows, nurses, and faculty for their achievements. Dr. Jennifer Lee and Dr. Robert Kim thanked Dr. Nena Osorio, Dr. Klaus Kjaer, Megan Downes, Ericka Fong, Sawida Worley and the ITS team for their assistance in coordinating and organizing a successful virtual event.
A recording of the full event and poster handbook is available by emailing qia-dom@med.cornell.edu.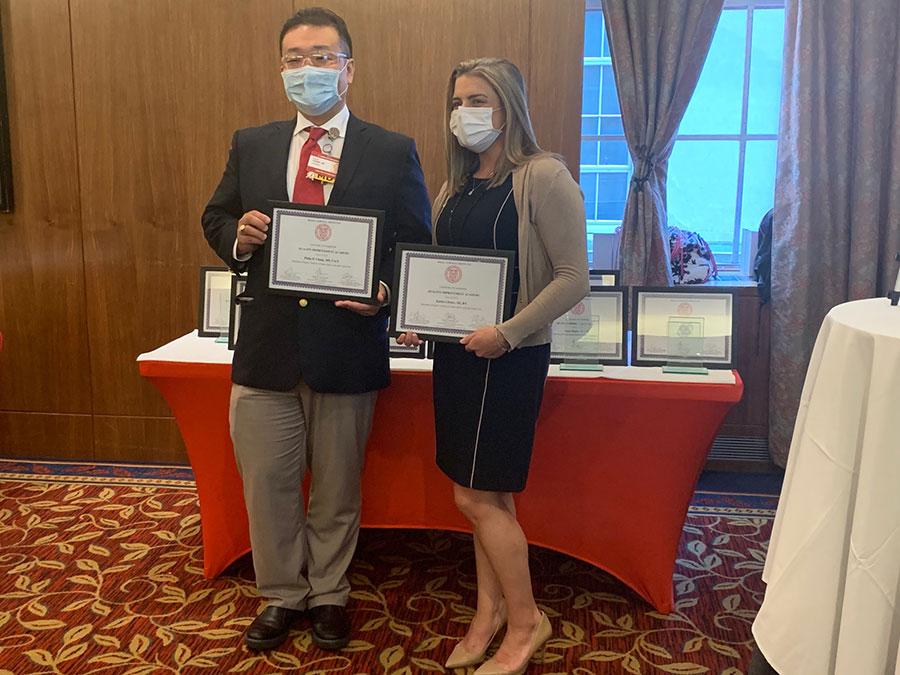 L to R: Dr. Philip H. Chang; Kaitlyn Libraro, MS, RN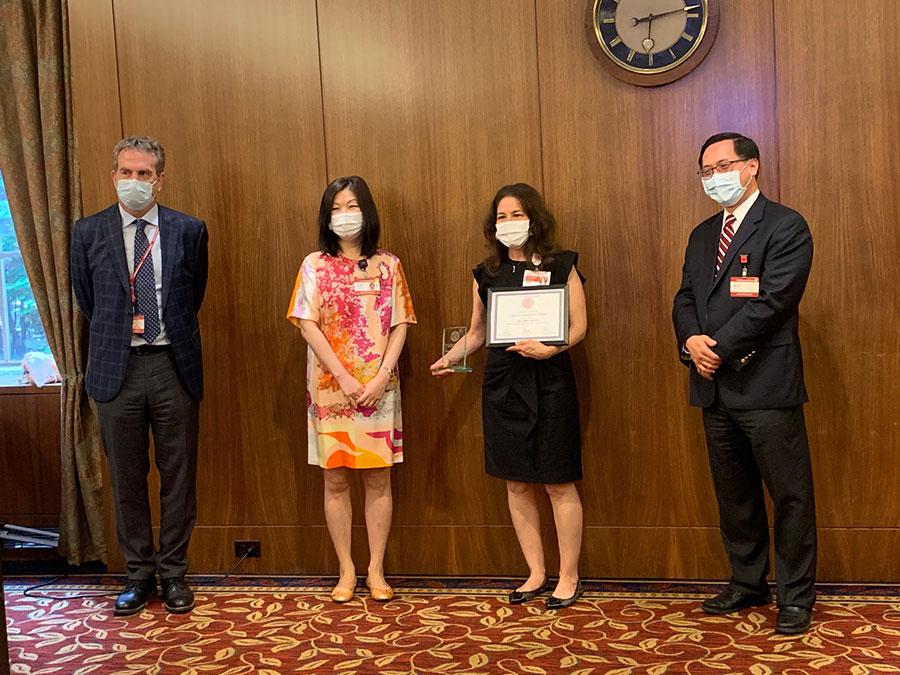 L to R: Drs. Anthony Hollenberg; Jennifer Lee; A. Allyson Jacobs, RN; Dr. Robert Kim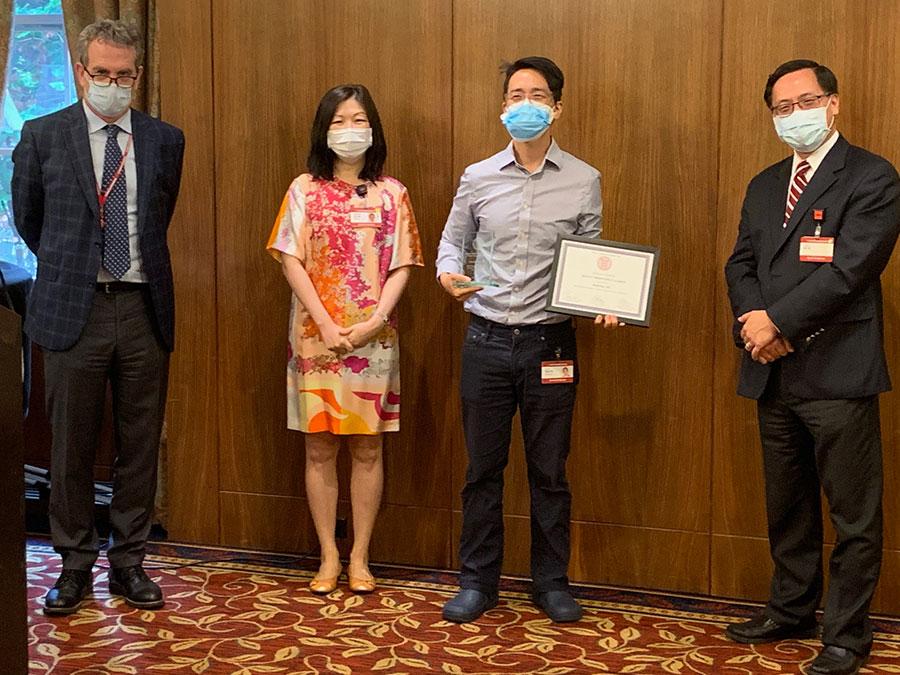 L to R: Drs. Anthony Hollenberg; Jennifer Lee; David Wan; Robert Kim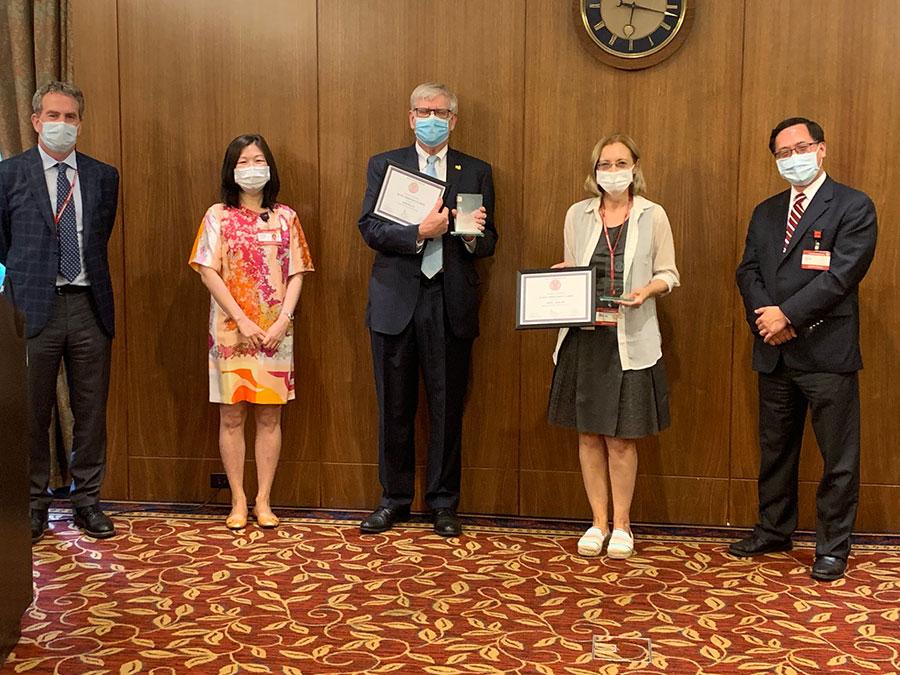 L to R: Drs. Anthony Hollenberg; Jennifer Lee; Gerald M. Loughlin; Snezana Nena Osorio; Robert Kim
L to R: Drs. Anthony Hollenberg; Jennifer Lee; Harjot K. Singh; Robert Kim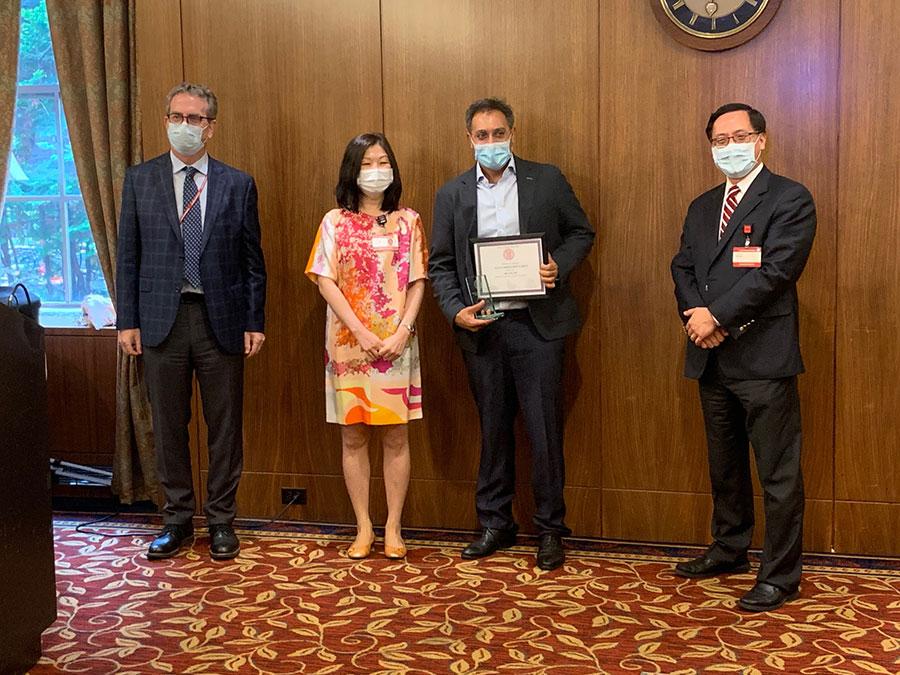 L to R: Drs. Anthony Hollenberg; Jennifer Lee; Jatin Joshi; Robert Kim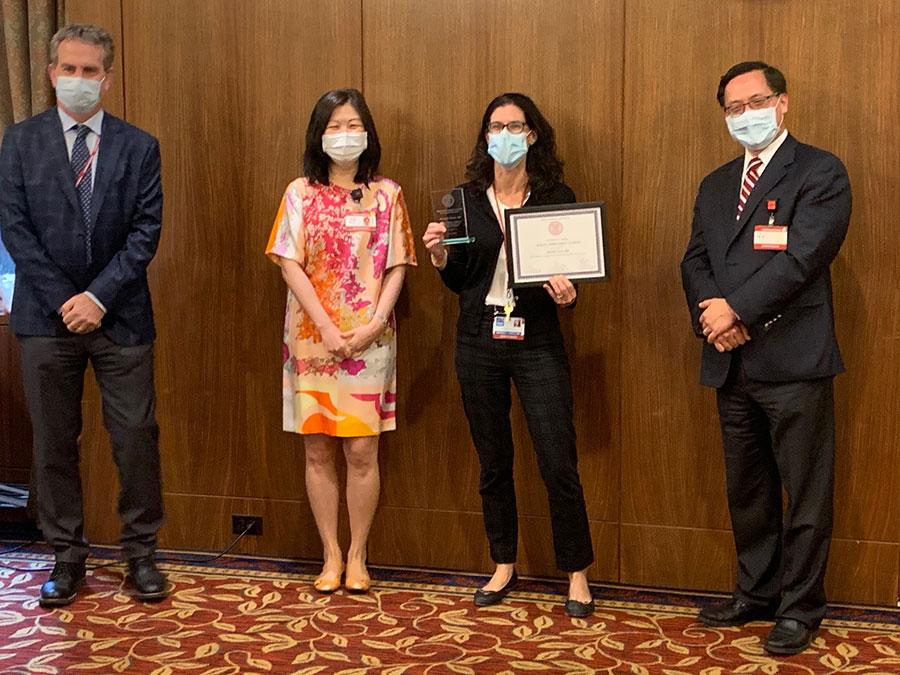 L to R: Drs. Anthony Hollenberg; Jennifer Lee; Meredith Turetz; Robert Kim