The Employee Recognition Review Committee (R3) of the Joan and Sanford I. Weill Department of Medicine completed its bimonthly review of all nominees and four superstar winners were announced: Ashley Miltenberger, Research Coordinator (Infectious Diseases), Sloane Carrico, Senior Medical Secretary (Hematology/Medical Oncology), Tony Nepomuceno, Patient Coordinator (Endocrinology, Diabetes and Metabolism/Weight Management and Metabolic Research Center), and Nadine Sylvain, Payroll Manager (Weill Department of Medicine Administration).
Ashley Miltenberger was noted for her hard-working style and respectful treatment of co-workers, as well as for "coming up with several novel ideas to improve education and research operations in her unit." Sloane Carrico was noted for her superb ability to help patients and families navigate through complex situations in the healthcare system and for her strong dedication. Tony Nepomuceno was noted for his consistently exceptional and professional service on behalf of patients; specifically, for his skill in scheduling and making all patients feel welcome. Nadine Sylvain was noted for the extraordinary workload she manages while maintaining a professional and pleasant demeanor at all times.
Of special note, Nadine Sylvain, Payroll Manager (Weill Department of Medicine Administration) was named as a Bronze Star Performer. The Bronze Star Performer title is given to those who have received "Star Performer" recognition for two years. It means that the individual has been recommended to the Committee more than once. This same special note of honor pertains to Tony Nepomuceno, who is also now a Bronze Star Performer.
The many other excellent Star Performers this cycle were: Rose Laboy, Senior Patient Coordinator (Iris Cantor Women's Health Center), Glenn Sturge, Administrative Manager (Infectious Disease), and Jittaporn (June) Thumpituk, Administrative Aide II (Cardiology – MRI).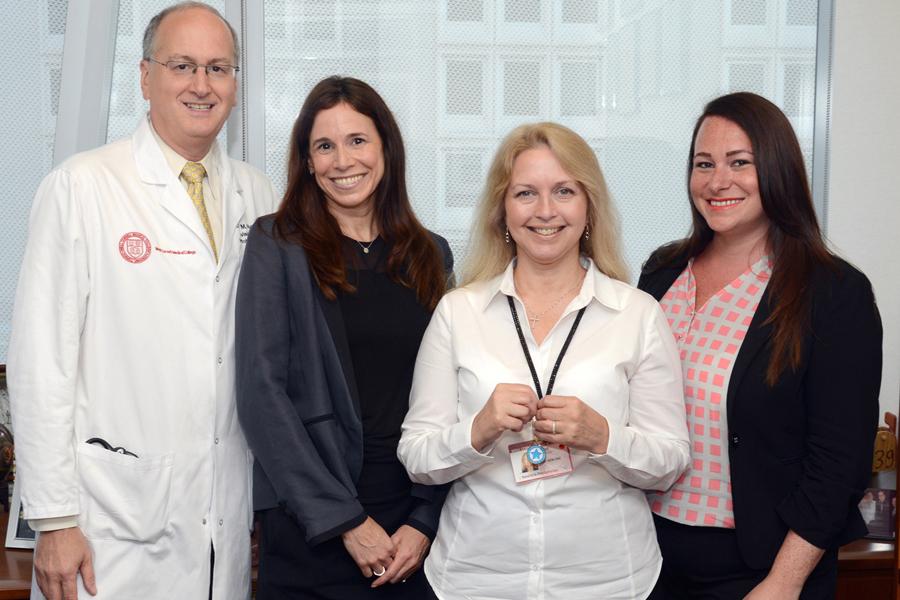 L to R: David Nanus, MD (Chief, Hematology/Medical Oncology), Paula Goldstein (Division Administrator), Sloane Carrico, Elena Lungu (Practice Supervisor)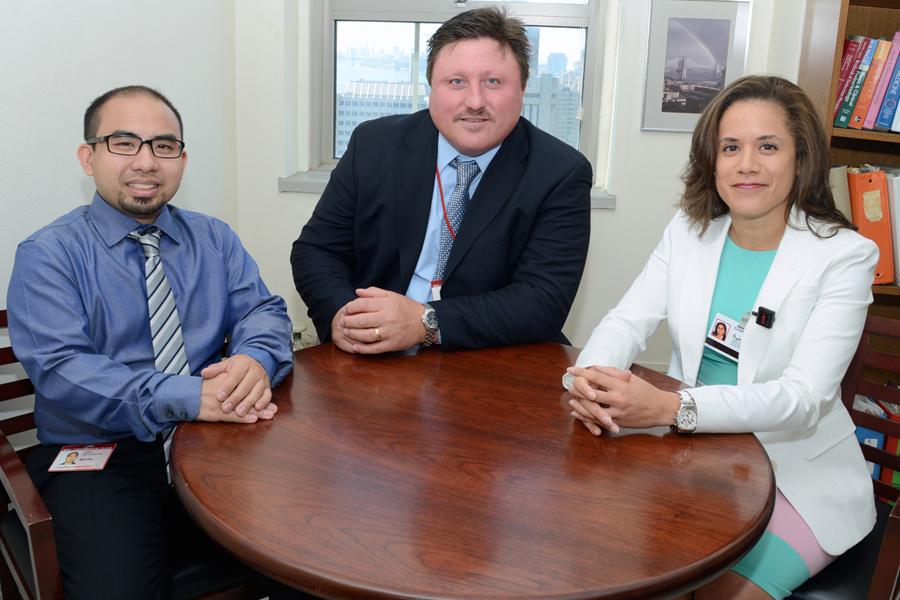 L to R: Tony Nepomuceno, Thomas Cunningham (Division Administrator), Elizabeth Garcia (Practice Manager)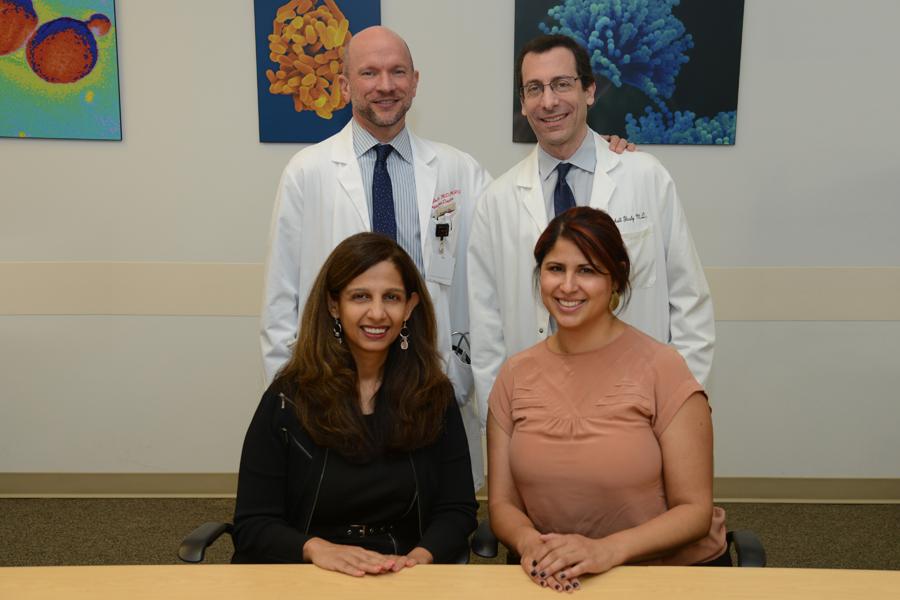 Clockwise from top left: Roy Gulick, M.D., M.P.H. (Chief, Infectious Diseases), Marshall Glesby, M.D., Ph.D. (Professor of Medicine), Ashley Miltenberger, Mufida Rosiana (Division Administrator)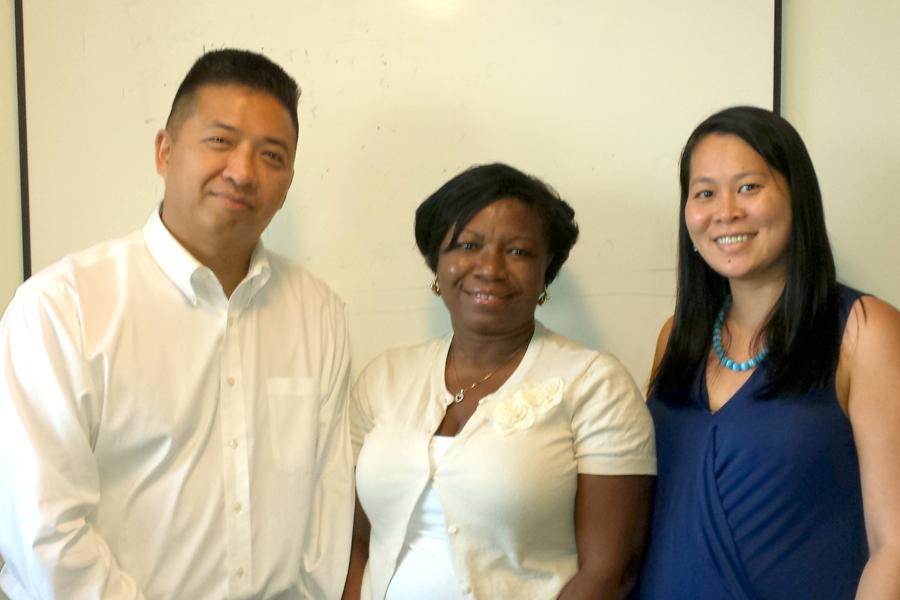 L to R: Peter Kam (Associate Director of Budget and Accounting), Nadine Sylvain (Payroll Manager), Yim Zeshan (Accounting Supervisor)